Refuge of Life Orphanage, Pucallpa, Peru (24 + Children)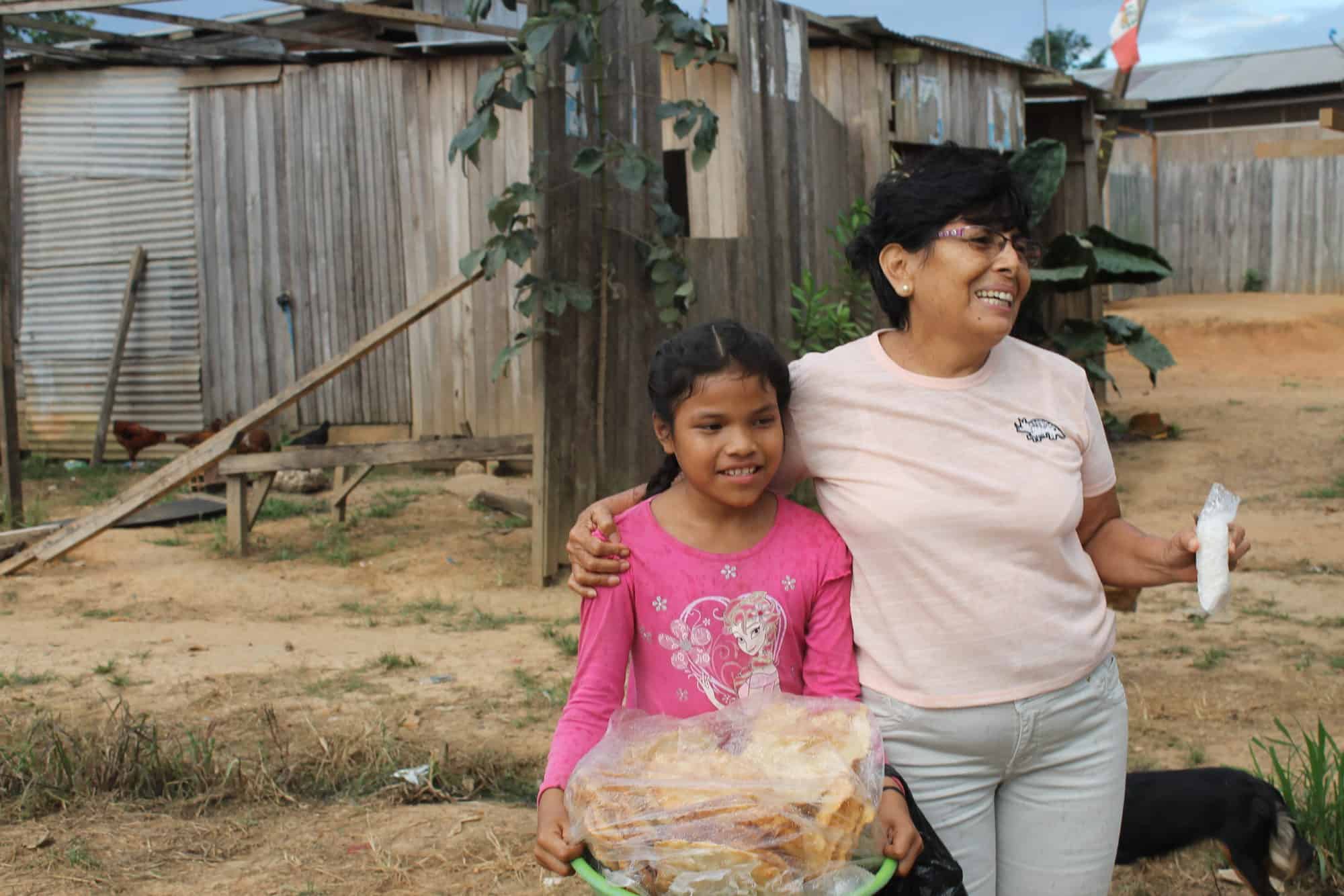 Meet Director Pastora Lilly San Martin Cardenas
Pastora Lilly, a former attorney and judge, has discipled and fed her community's orphans for the past eight years. The children are scattered throughout the community, some with families living in extreme poverty, some huddled together, sheltering in dilapidated shacks. Many have no protection from prey or the elements.
Pastora Lilly's vision is to build a refuge for the abandoned children in Pucallpa, specifically in La Florida where they will receive an excellent Christian education, good nutrition and love. Her mission is to teach them skills to live successful independent adult lives.
During the 2020 pandemic, Pastora Lilly assembled members of the professional community to provide immediate medical attention and nutrition education services for 27 children and their mothers, including workshops on cooking and bio-gardening.
Moving Refuge of Life down the path of helping orphans to ultimately thrive and realize their dreams illustrates how Haven of Hope International (HOHI) bridges the gap between a church community's mission work and the needs of orphanage homes throughout the world.
In 2019, HOHI helped to align their Men and Women of Action partners alongside the Refuge of Life Home in Pucallpa, Peru. Partner team members helped to develop several plans including the construction of small home environments for the orphaned children, establishing a loving environment for them to live and learn.
Multiple small home environments, each comprised of four bedrooms, a living room, kitchen and two bathrooms, are planned on the campus land located in a rural area outside of Pucallpa. While the Covid-19 quarantine slowed the 2020 opening of two homes, each designed to house up to eight children in a family environment supervised by a live-in Christian couple, it is expected that the homes will be finished for the doors to open in August 2021. Construction of a third home has also begun.
During 2020 while waiting for the new home construction to restart, HOHI helped to provide nutritious food and medicines for our Peru children, many malnourished, anemic and vulnerable to illnesses caused by vitamin deficiencies.
When the homes are completed and the doors finally open, support will be needed to fund additional basic essentials that include beds and bed linens, towels, clothing, shoes, undergarments and essential toiletries.
About the Republic of Peru
The Republic of Peru is a country in western South America bordered in the north by Ecuador and Colombia, in the east by Brazil, in the southeast by Bolivia, in the south by Chile, and in the south and west by the Pacific Ocean. It is the 19th largest country in the world and third largest in South America.
Peru is diverse in habitat—arid plains, the Andes mountains, the Amazon Basin and River. With approximately 31 million inhabitants, it is the fourth most populous country in South America with approximately 80% living in urban areas. Pucallpa is a city on the Ucayali River in the Amazonian rainforest section of eastern Peru. The economy of Pucallpa is based on trade, the timber industry and tourism.
Education is important in Peru, with a literacy rate estimated at 92.9%. Primary and secondary education are compulsory and free in public schools.
In Peru, it is estimated that 550,000 children grow up without parental care. They are either orphans or come from dysfunctional families who neglected or abused them at an early age. Many children in Peruvian orphanage homes are considered "social orphans". Unlike orphans whose parents are both deceased, they have been given up by families who are either unable or unwilling to care for them.