Matonyok Children's Home, Arusha, Tanzania (30 + Children)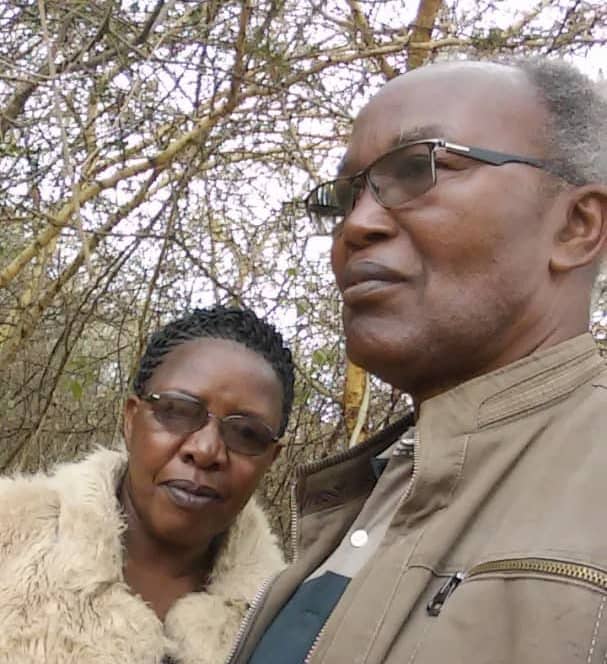 Meet Founder and Executive Director, Emmy Sitayo and Co-Founder Ndemno Sitayo
Emmy: In the early 1970's Emmy was the only girl in her Maasai village to receive an education. Educated to be a nurse, during her career working with special needs children, Emmy regularly came across children being abandoned either as a result of their disability or social/economic family issues. She could not abandon these children in need. So, she kept bringing them home and, as a result, Matonyok Children's Home was born into existence in 2007.
Ndemno: The son of a German missionary, Ndemno went to school as a child and ultimately became a District Accountant for the Tanzania Electric Company. In 1988, he joined Music College and in 1992 he traveled to Germany for a studies tour. While on the tour he visited several centers for the handicapped and older people and seriously studied how children's rights are violated. When he returned home to Arusha, he became involved with Matonyok Children's Home.
Matonyok in Maasai means "make the effort". The vision of Directors Emmy and Ndemno is to ensure children from difficult circumstances-- disabled orphans, neglected street children and children whose parents have died due to HIV/AIDS-- should be given the opportunity to achieve a greater degree of self- reliance and social integration in a dignified manner. These are the children of Matonyok.
Education is a priority, and the home engages their surrounding community to help provide their children with a basic level of education. As possible, they help families who can't afford the cost of school fees. Day care is offered to keep children off the streets, safe and educated.
Thirty-one children currently live at the home. Over 50 children are enrolled and attend the home's two-room school. Eight children have aged out and are attending vocational school. Overall, 30 children have been reintegrated with family members and 5 children have been adopted.
Currently Matonyok relies on financial support from the community and HOHI to cover food, housing, education, health and staff costs, though there are many efforts underway to become self-sufficient. Their sustainability efforts currently generate 14% of their monthly overhead.
Raising Poultry: Eggs are used in meals; children learn responsibility, teamwork and communication in caring for the chickens.
Biogas Project: Provides fuel for cooking and proving manure for the chickens.
Garden Farming: Helping to clear the land to raise fruits and vegetables.
With your monthly support, HOHI can transition this home from surviving to thriving through ongoing support of their education and medical costs, trauma care training and vocational/transition program funding.
About the Country of Tanzania
The largest country in East Africa, and one of the continent's most politically stable, Tanzania is home to Mt. Kilimanjaro, Africa's highest peak. The city of Arusha is considered the gateway to Mt. Kilimanjaro and the safari capital of Tanzania, close to numerous national parks including Serengeti National Park.
Just over 60 million in population, Tanzanian children represent 51% of the population. The median age--18 years. Among the children, there are an estimated 1,300,000 orphans, having lost one or both parents to HIV disease.
Tanzania is among the poorest 15 nations in the world. More than two-thirds of the population live below the internationally recognized income poverty line of $1.25 US dollars/day. Its economy is heavily based on agriculture accounting for 50% of the employed workforce. Poor access to and knowledge about healthcare, insufficient nutrition, food insecurity, a lack of education, a high rural population and agricultural issues all play a role in Tanzania's poverty.
A Tanzanian child faces many challenges: mortality, malnutrition, lack of education and early marriage. Approximately 5% die before reaching 5 years of age, 32% suffer stunting from malnutrition, 40% do not attend school, and 24% are child workers.