OPERATION SMILE HOME FOR CHILDREN - POONAH, TRINIDAD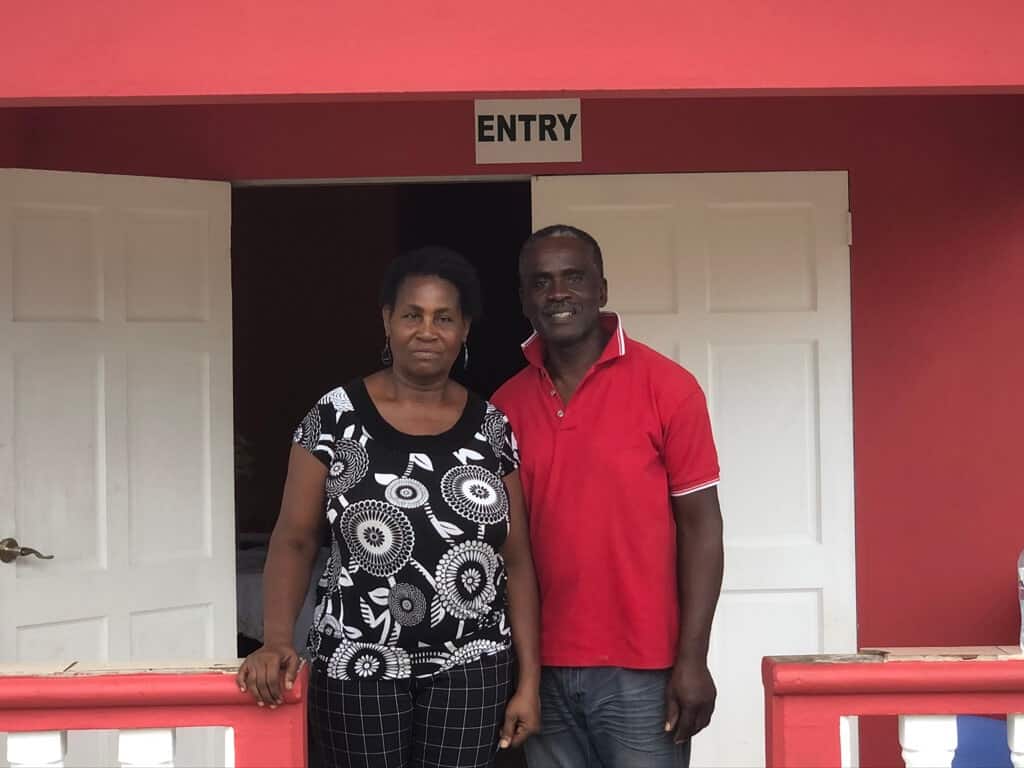 Madho Basdeo--Visionary and Founder
Operation Smile Home for Children was envisioned and founded by Reverend Madho Basdeo. A product of poverty himself, he is passionate for the neglected and misplaced children in Trinidad and Tobago.
"In my late teens, driving home from church on my motorcycle, God brought to my attention a cold, hungry little boy on the street. He was begging passersby for money, no doubt in order to purchase something to eat. God filled my heart with compassion for this child who could not have been more than eight years old at the time. Acknowledging the urging from God, I took the little boy home with me on my motorcycle and ministered to his needs."
Thus, began the vision--for homeless abandoned children to be empowered and become healthy, educated, socially and spiritually developed so that they can achieve his or her fullest God-given potential in their life. His hope is that the children will also become responsible members of society, functioning in positive and meaningful ways for their families, community, and country.
Directors Clava and Gloria Farrow
Today, Clava and Gloria Farrow serve as the home's Directors, having been involved with the home since the early 2000's. They are skilled and committed caregivers. Their backgrounds include training in psychology, nursing, governance, medical/life support, ministry and child behavior management. Sandy Joy, daughter of Madho and Chandra Basdeo, serves as a social worker for the home.
Restoring, rekindling, and cultivating the goals and aspirations of each child, providing each the opportunity to achieve his or her fullest God-given potential in whatever vocation they may choose, is this home's overall goal.

Operation Smile Home for Children
After many years of grass root ministerial experience, the Basdeos envisioned the establishment of Operation Smile Home for Children, specifically focused and structured to implement family-style residential care for abused and abandoned children. In 1997 a breakthrough came when a couple from the USA purchased 10 acres of land in Poonah and donated it to the Basdeos for the only purpose of building family-style homes for children. The homes were dedicated on April 21, 2001 and housed 30 children. The Basdeos and their church family, Gasparillo Ministry Centre, have help to support the home since that time.
At this time the home supports only a handful of children. Many of the homes need renovation before additional children can be brought to the home. Food, shelter, clothing, education, extracurricular activities, medical aid, emotional needs, psychological needs, love, and care for abandoned, abused, neglected, and disadvantaged children regardless of race, color, creed, class, or religion is the goal.
Most of the children have experienced extreme neglect or abuse and have never attended school. As such, children start school late and have to repeat classes at times. Additionally, as a result of trauma or parental addiction to drugs, some children have intellectual and developmental challenges.
The Current Campus Needs Renovation to Operate
Currently six small family-style cottages comprise the campus for Operation Smile Home for Children. Four of the six cottages need immediate renovations. The completion of the renovations is required in order for Operation Smile to obtain recertification to operate as a Community Residence by the government. Without these renovations, they cannot take more children in. The goal is to provide a safe, loving home for 24 children ranging from infant to 18. (6 children/cottage). One home is planned to care for infants only.
The original cottages were built in 2006 and the kitchens and bathrooms are the primary need for renovations--new cabinets, tile repair, fixture and mirror replacements. As the homes are not air conditioned, the humidity has affected the pressed board cabinets along with normal wear and tear.
In addition to the home renovations, a multi-functional Dream Center is also planned to be built on an existing foundation and incorporate a kitchen/cafeteria, library, computer lab, infirmary, therapy/visitation room, and a group den/play area for their children.
Construction funding for labor and materials is needed at this time. When the homes are completed and the doors finally open, support will be needed to fund additional basic essentials that include beds and bed linens, towels, clothing, shoes, undergarments and essential toiletries.
About The Republic of Trinidad and Tobago
Trinidad and Tobago islands are located in the area called the West Indies. Trinidad and Tobago became a republic in 1976. They are the two southernmost islands in the Caribbean chain and are just a few miles off the South American continent. The Republic of Trinidad and Tobago is the 5th largest island country in West Indies and the most industrialized and prosperous nation in the Caribbean. The population is approximately 1.4 million with an estimated 20% under 15-years-of-age. The capital of Trinidad and Tobago is Port of Spain on Trinidad, the second largest city in the country and a major port. It is the administrative and financial center.
Trinidad, the larger and most populace of the two islands, is about one and a half times the size of the state of Rhode Island. Mountain ranges crisscross the country, and the climate is tropical. Trinidad is drained by numerous short rivers and streams along with many large swamp areas.
While considered a high-income country and economic growth because of gas and oil exports, 17% of the Trinidad and Tobago population lives below the poverty line and areas of extreme poverty are present. School is obligatory and free for children between 5 and 16 years. Sadly, young people are often vulnerable and can experience rape, physical abuse, drug use, or living situations where parents are under the influence of drugs or committing crimes. Homeless children who live in the street are also prone to trafficking and face significant insecurity and sometimes become criminals themselves.