John E. Halgrim Orphanage (JEHO)
Embakasi District, Nairobi, Kenya (46 + Children)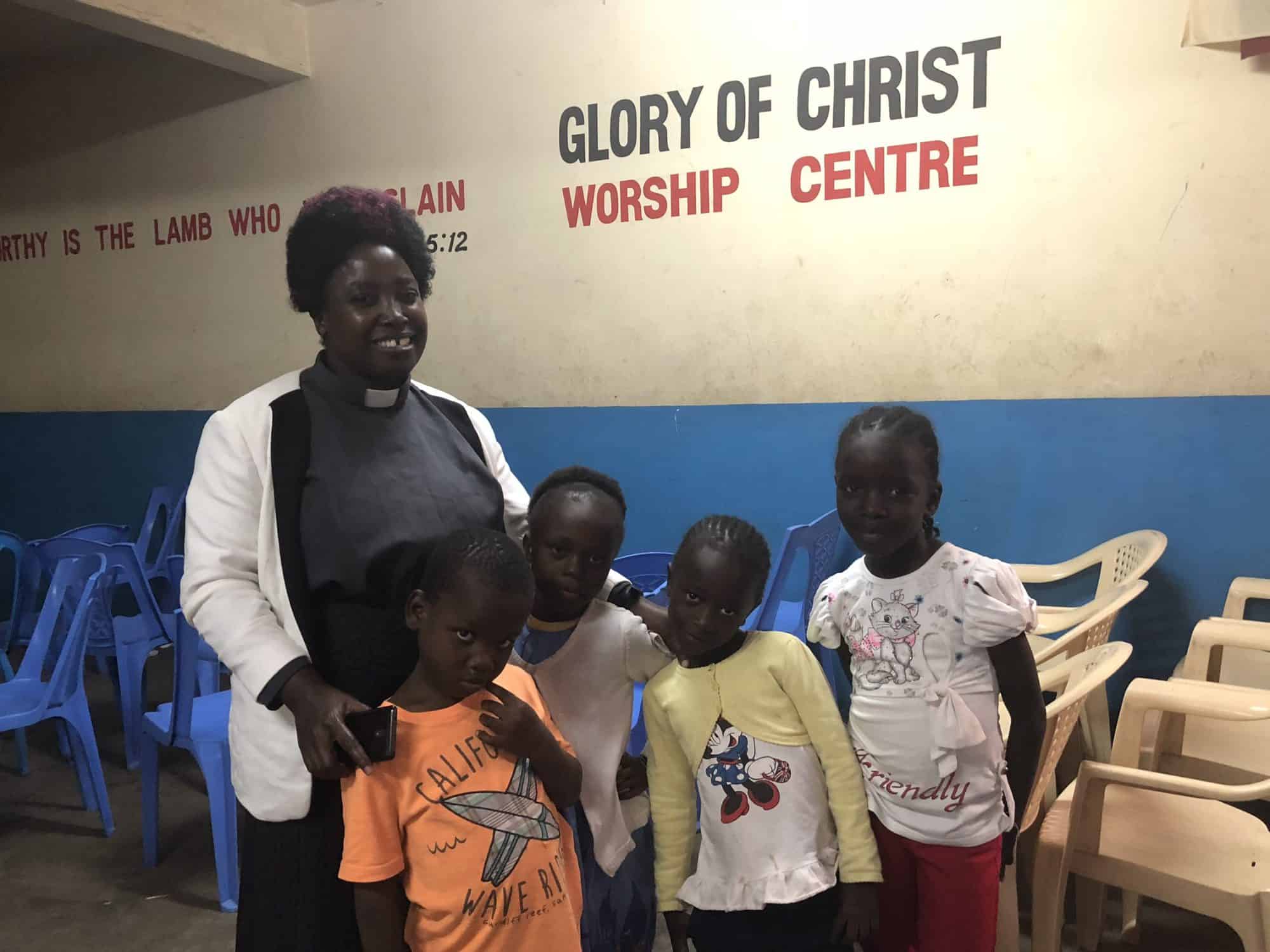 Meet Executive Director Miriam Dickson Otieno
Through the leadership of Pastor Miriam, aka Mom, the children of JEHO are learning of their God-given talents and the necessary life skills to build a better future for themselves. Her mission is to rescue abandoned and vulnerable children and provide them a strong Christian foundation along with emotional, educational, physical, medical, and social support needed so that they may enjoy life just like any other child.
Three part time trained staff-- a cook, security guard and social worker--help Pastor Miriam care for the children. Community volunteers help with tutoring, counseling and supervision.
John E. Halgrim Orphanage
The final wish of a 15-year-old Ft. Myers, FL, teenager suffering from an inoperable brain tumor was to build an orphanage in Nairobi, Kenya. News of his wish reached Help the Least of These, a nonprofit founded in 2008 and funding was raised to honor the wish of John E. Halgrim.
Today, JEHO operates in partnership with Glory of Christ Church. It is located in the Embakasi District of Nairobi. This inner-city home serves 46-50 children ranging from infant to 18 years of age. Children are brought to JEHO from hospitals or government agencies or have been found discarded and abandoned on the streets. The home provides a health assessment, fresh clothing, meals and a bed in dormitory style accommodations. Children attend the local school.
2020 became a landmark year for JEHO. Aside from food, their most immediate and critical need was facility renovation. After 10 years, most of the areas in the home were in need of major rebuilding or refurbishment—beginning at the front door. HOHI Angel donors helped to bring about many incredible improvements in key areas of the home, and quickly.
In just 45 days, repairs were made to the terrazzo roof, building grills, tiling, plumbing, drainage repair and some electrical work. New water tanks were brought in along with fire extinguishers and first aid equipment. And a new coat of paint was added to the newly repaired areas.
In early 2021, additional renovations were made--most importantly, a new and safe kitchen and pantry were installed, and a dining hall to serve as a multi-purpose hall to be used for other home related activities was built.
With your monthly support, HOHI can provide education materials and trauma care training, help with medical costs, and funding for vocational training, giving skills to many young adults who do not qualify to go to university and other diploma colleges.
About the Republic of Kenya
Kenya is in East Africa on the Indian Ocean coast and bordered by Ethiopia, Somalia, South Sudan, Tanzania and Uganda. Nairobi is its largest city and its capital. Embakasi is a division of Nairobi, with mostly lower middle-income citizens. Like many other African metro cities, Nairobi is a study in contrasts, modern skyscrapers looking out over sprawling shantytowns of refugees fleeing civil wars in neighboring countries.
Kenya's geographic landscape encompasses savannahs, lake lands, valleys, mountain highlands and lots of wildlife. From Nairobi safaris visit the Maasai Mara Reserve, known for its annual wildebeest migrations, and Amboseli National Park, offering views of Tanzania's Mt. Kilimanjaro.
With a population just under 54 million, approximately 3.6 million are orphaned or vulnerable children under the age of 18—47% are orphaned as a result of HIV/AIDS, 15% are double orphans (lost both parents) and 85% are single orphans. 700 children are orphaned every day and 1/3 of these are orphaned due to HIV / AIDS.
Kenya ranks as the eighth poorest country in the world – and the sixth poorest in Africa. Over 25% of the population live on less than $1 per day and 12-15% of households in Kenya are headed by an orphan sibling. In some regions, over 25% of orphans are acutely malnourished in spite of the fact that Kenyan's economy is largely driven by agriculture.
As a Kenyan orphan or vulnerable child, challenges are many—physical abuse, defilement, sexual exploitation, child labor, early marriages—all have been traumatized. Their future is unpredictable—no or limited access to proper health care, education, shelter and nutrition—and often disinherited by their next of kin.