Join Us--Celebrating 20 Years of Observance
Haven of Hope International has not only been called to serve the unadopted orphans—but to raise their standard of care. Each year we actively support Orphan Sunday, building awareness and raising much needed financial support.
Orphan Sunday is specifically designed to observe and bring awareness to individuals, families, churches, and para-church organizations to hear the distressing cry of 153 million orphans around the world. Sadly, 99% will never be adopted. They represent the ninth largest nation in the world—The Orphan Nation,
Started in a small church in Zambia in 2002, today, churches throughout the world recognize Orphan Sunday, advocate for orphans across the globe and celebrate the heart of God for orphans. Join us as we PRAY for these children and those that care for them, SHARE information and build awareness of their basic survival needs, GIVE as generously as you are able, to help care for these children. We have free digital resources to help you get involved, whether you are a church, individual or community, so be sure to email us for materials.
At Haven of Hope, We Celebrate Orphans Every day
For the orphan care homes we partner with, orphan care is a 365 day—24 hours a day of care—a staggering 8760 hours of care for one child. For the approximate 200+ children our partner homes currently serve, that represents 1,752,000 hours each year. Just like the necessary care for any young child--around the clock.
Alongside the orphans are those adults, "moms and dads", who help care for these children. Unlike most moms and dads, our "moms and dads" care for 20, 30 and even 40+ children every day, all day. In our six partner homes, there are under 20 caregivers who receive what help we can give to them. But we need to do more and can do mor with your help.
Imagine the countless thousands of caregivers that help care for 153 million children, most often in struggling homes that are barely providing shelter, food, and clothing, let alone the medical and trauma care that most of these children desperately needed. You can understand why we call it an Orphan Crisis.
Help Us Let Them Know...THEY ARE NOT FORGOTTEN
Each day we receive more and more requests for financial support from orphan care homes around the world, which has led to our focus on creating a MOVEMENT, not just one day, to be the voice for these children.
We are seeking monthly support commitments through our RESCUE fund and invite you to help out in meeting the most urgent needs of our orphan care home partners. We invite you join our MOVEMENT and bring awareness and support to orphan care for more than one Sunday a year.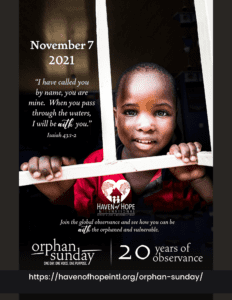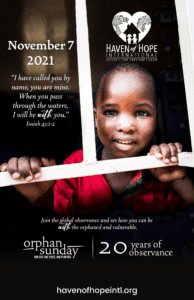 SOCIAL MEDIA POSTS TO SHARE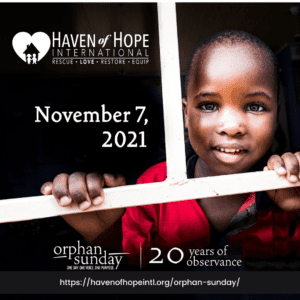 YOU ARE NOT FORGOTTEN resources