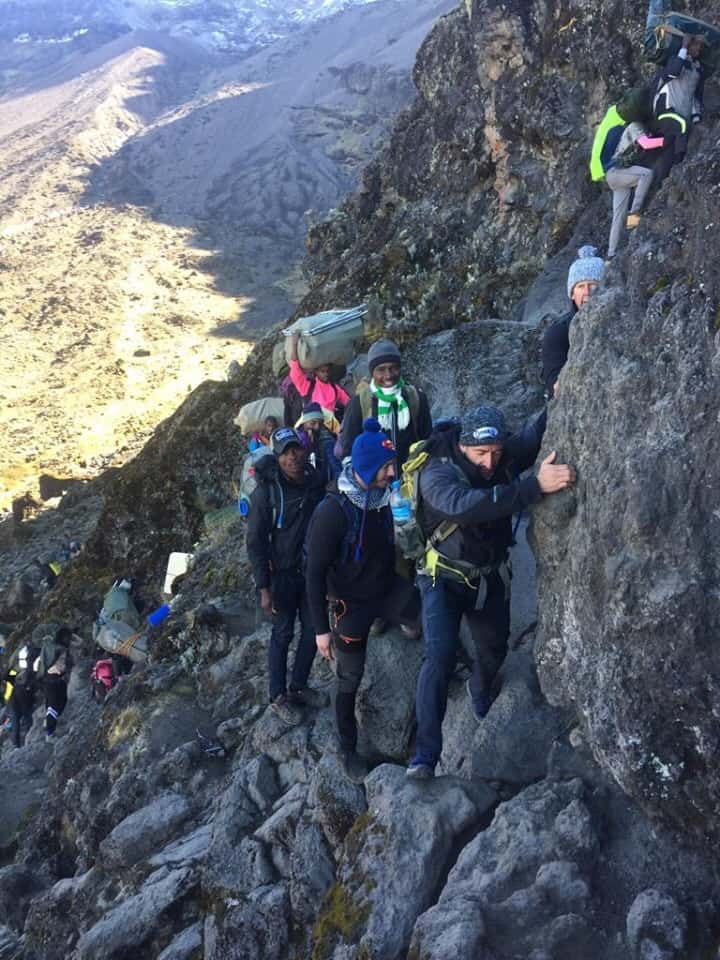 From lush tropical jungles to its glacier-clad volcanic peak, Mt Kilimanjaro is one of the most iconic mountains in the world, but climbing to the 19,341 ft tall summit is no easy task. We know this is a big mission with an even bigger purpose. Please know we will help you every step along the way.
Below, you will find our FREQUENTLY ASKED QUESTIONS. If you don't see your question below, please contact Tony@havenofhopeintl.org
FREQUENTLY ASKED QUESTIONS
How old do I have to be to climb?

At least 18 years old unless you have signed parental consent

What are the dates of the climb?

The climb starts on October 4, 2020 and ends on October 14th, 2020. Please add additional time for travel before the climb. If you choose to do the optional pre-climb tour, you must arrive in Nairobe by September 30th to start the expedition on October 1st.

What is the cost of the climb?

Approximately $3800. This includes:

$2,355 Fee for Climb Kili ($350 non-refundable deposit to secure spot) + $300 guide gratuity + $100 for one additional night hotel stay
$1,000 (estimated) Airfare/Travel Agent*
Tanzanian Visa: $51 (paid upon arrival to Tanzania)

How much do I have to raise for Haven of Hope?

All climbers are required to raise $2,500, $5,000, or $7,500 for Haven of Hope International to go towards the Futures of Hope Program

$7,500 goal includes 3-day tour + lodging + meals + flights Nairobi to Tanzania
$5,000 goal includes 3-day pretrip orphanage tour + lodging + meals
$2,500 goal includes visit to Matonyak orphanage

Where does the fundraising money go?

Money raised will go towards the Futures of Hope Program. It's a vocational sponsorship program that seeks to provide basic tools for success, identify career goals and possibilities, and assist with the transition out of the orphanage and into adulthood, including continuing education and college.

What route is the climb?

We will be climbing the 7-day Machame Route to the top of Mt. Kilimanjaro. Climb Kili has customized this route to 8 days for our group. We promise you'll thank us on the mountain top. You can also take a virtual tour of the Machame. See video below .
For updates, please check https://havenofhopeintl.org/klimbing-for-kids/