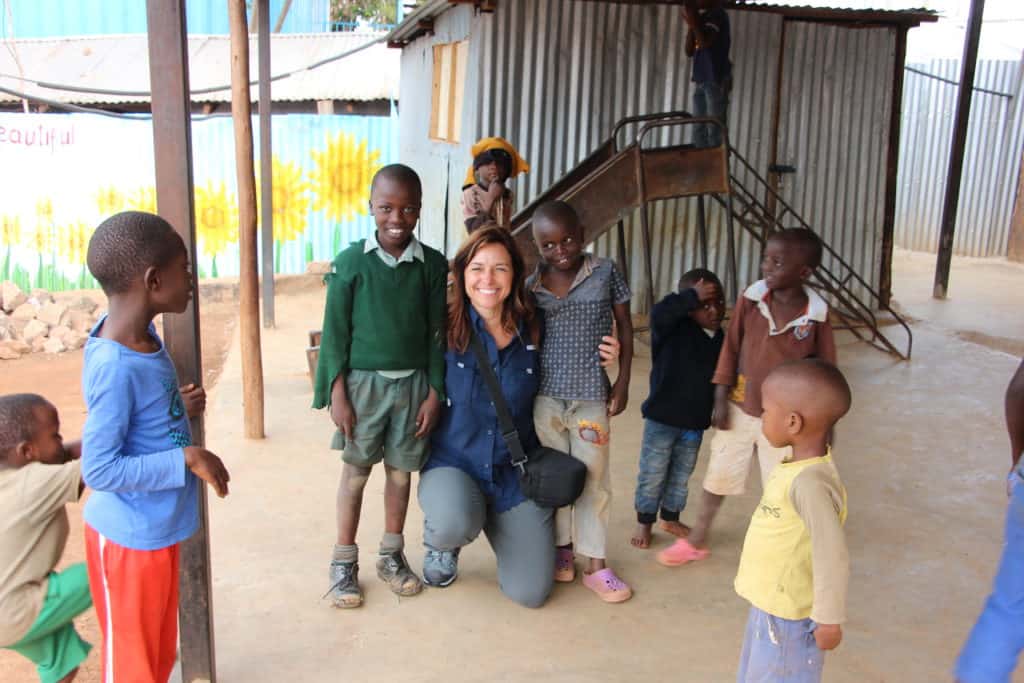 Have you heard?
We are honored to announce that our very own Executive Director and Founder, Alice Robinson Skaff, has been chosen to be a mentor for the Girls Going Places Conference.
Alice's heart truly is for the beautiful Southwest Florida community and beyond!
What is Girls Going Places?
The Girls Going Places® Program was created and piloted in Southwest Florida in 1999 to educate young women about the financial and entrepreneurial opportunities available to them. Girls Going Places®Entrepreneurship Conferences are designed to encourage financial literacy and educate teen girls about starting businesses; managing personal.
The conference is part of Alliance Financial Group's mission to champion community initiatives and programs that promote the importance of planning to maximize wealth and reach financial aspirations.
During the Girls Going Places Conference, students will meet with prominent women business owners and business professionals who will act as Conference Mentors for the day. These women will lead the students through a series of interactive activities and discussions centered on starting and running a business, facilitate small roundtable group discussions, answer questions, and share information about their challenges and successes in running a business or working in the business world.
In our changing economy, financial independence and security are on the minds of young people who have watched as their parents are "down-sized" and friends worry about finding a job. The overriding objective of the conference, therefore, is to teach young girls how to take control of their financial futures through entrepreneurship.
We are thrilled Alice will be imparting her knowledge to so many young girls in Southwest Florida.
DETAILS ABOUT THE CONFERENCE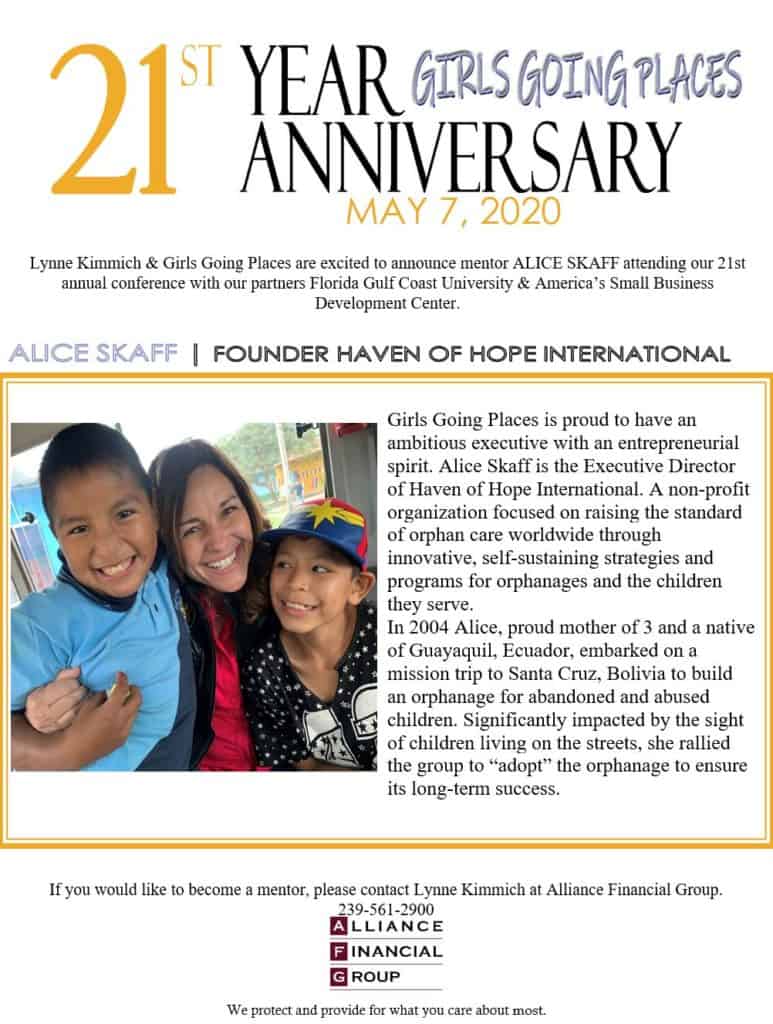 #HavenofHope
LATEST POSTS