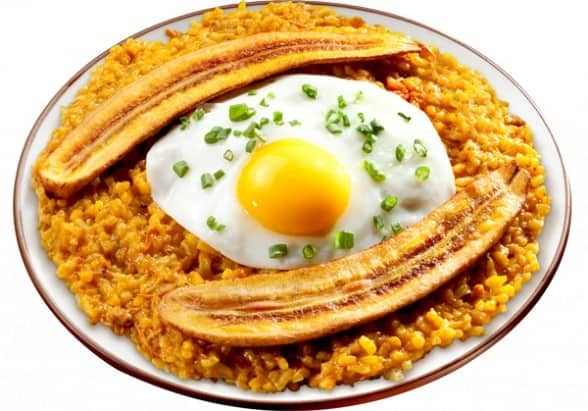 When a child arrives at our flagship orphanage one of the very first things the staff does is feeds the child a home cooked meal. It's usually whatever the meal of the day is. However, if they know a child will be coming in to the orphanage, they try their best to make majadito (pronounced MA-HA-DEE-TOE).
---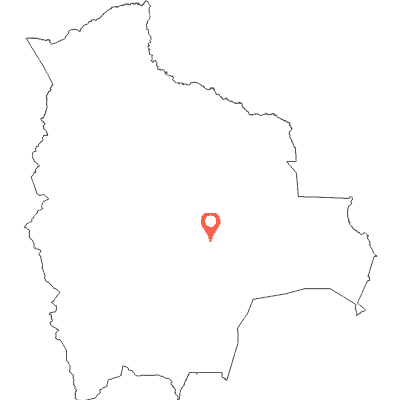 Originating from eastern Bolivia, majadito is a dish consisting of rice, dried meat, chopped onions, and tomatoes. The origin of the dish dates back to the pre-Columbian era in Bolivia when rice, grains, meat, plantains, and cassava formed the usual food staple among the native people.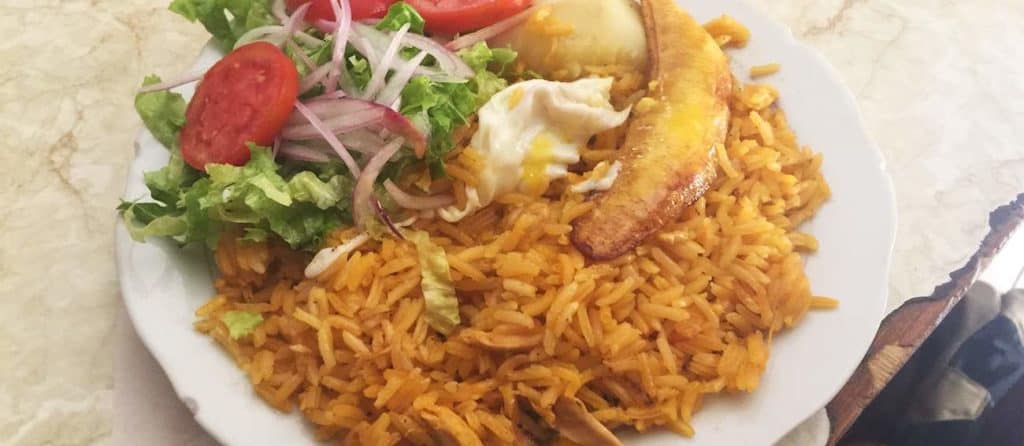 It originated in the city of Santa Cruz, from where it spread out across the country. Today it is considered to be one of the national dishes in Bolivia that is commonly served in numerous Bolivian restaurants. Traditionally, beef jerky was used in the dish, but nowadays dry chicken or duck are also frequently used in the preparation of majadito.
It is a dish that can be consumed at any time of day–for breakfast, lunch, or dinner. Majadito is almost always served with fried plantains, and like many traditional Bolivian dishes, it is usually garnished with a fried egg on top.
Bolivian Majadito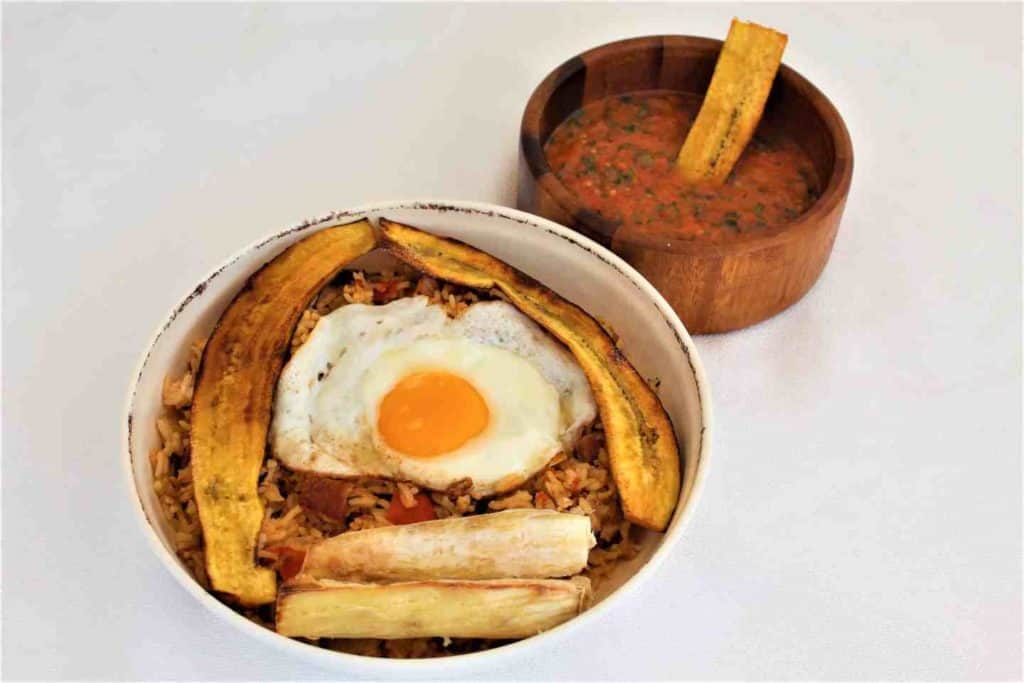 Majadito is a traditional Bolivian dish from the Santa Cruz region.
Course: Main Course
Majadito Servings: 6 people
Original recipe can be found by clicking here.
Ingredients
1.5 lbs jerk beef look for it in Latin Supermarkets (it's not the snack beef jerky)
8 tbsps olive oil I prefer olive oil but feel free to use the oil of your choice
2 tomatoes peeled and diced
1 red bell pepper diced
2 garlic cloves
2 cups rice
6 cups chicken broth
2 plantains
1 yucca
6 eggs
salt to taste be careful with salt since both jerk beef and chicken broth might have varying quantities of salt
1 red onion
4 tbsps parsley
0.5 tsp turmeric
0.5 tsp paprika
Instructions
Place the jerk beef in water and change the water every so often so you remove the excess salt. It totally depends where you buy the beef and how much salt it has. I repeated the process 3 times, every 15 minutes this last time.
Boil the beef for 15 minutes.
Cut the meat in small pieces. If you have a meat mortar, you can smash it to break it apart which is the most traditional way.
Saute onion, red bell pepper in oil. Add rice and keeps sauteing until rice is translucent.
Add beef pieces, chicken broth, seasonings and salt. Once it boils, lower the heat, cover and let cook for about 25-30 minutes.
While rice and beef are cooking, fry the plantains and the egg towards the end so everything can be served together warm at the end.
The most traditional way to serve yucca is fried, so if you have a deep fryer you can peel the yucca, cut it in strips, boil it for 10 minutes then fry it in the deep fryer. Alternatively, if you don't have the deep fryer you can bake the yucca after boiling it. Sprinkle with salt and olive oil, bake for 15 minutes at 400 degrees. Try to have this step done simultaneously with the rice cooking so yucca will baked right when rice has finished cooking.
Serve the rice in shallow bowl, add egg, plantain and yucca on top. Enjoy:))
Now, it's your turn to try it!
Send us pictures of your creation: info@havenofhopeintl.org
Check out our latest posts