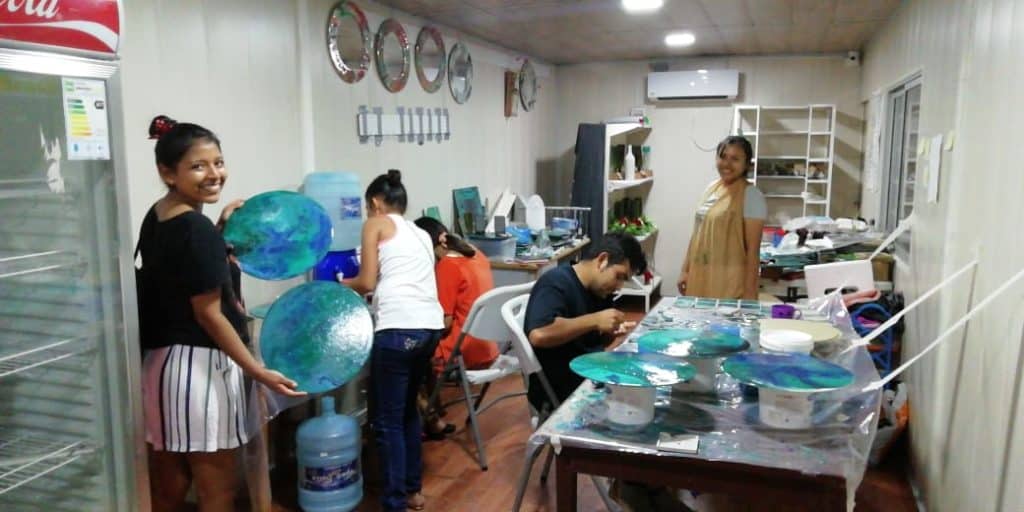 The teens at Refugio de Esperanza have been busy this month! Jose Luis has been teaching the girls specific art techniques he learned during his internship in the states. He spent two weeks under the direction of product-designer, Judy Teeven.
The beautiful, large, and round discs you see in these pictures are charger plates. Each charger plate is uniquely created using a drip painting technique. It takes a lot of time to master but Jose Luis caught on pretty quickly. Now he's able to pass this knowledge and skill along to the teens participating in the Products of Hope Sustainability Program.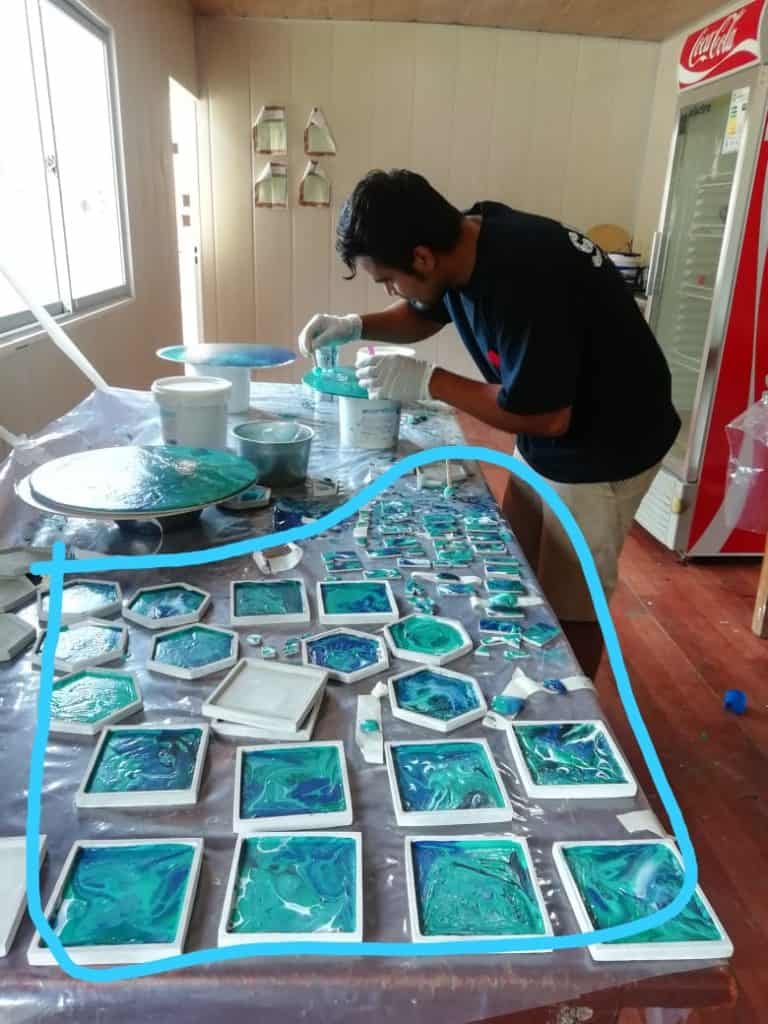 Besides charger plates, the teens are learning how to create beautiful coasters and other unique items. The teens create beautiful home decor items, greeting cards, and jewelry made from discarded bottles, cans, wood, and cement.
The hand-made coasters and other select items will be sold at an upscale boutique home store in Santa Cruz.
Profits from the products help the orphanage to become self-sustaining. The youth who participate in the program receive some of the money earned to help them start a savings account.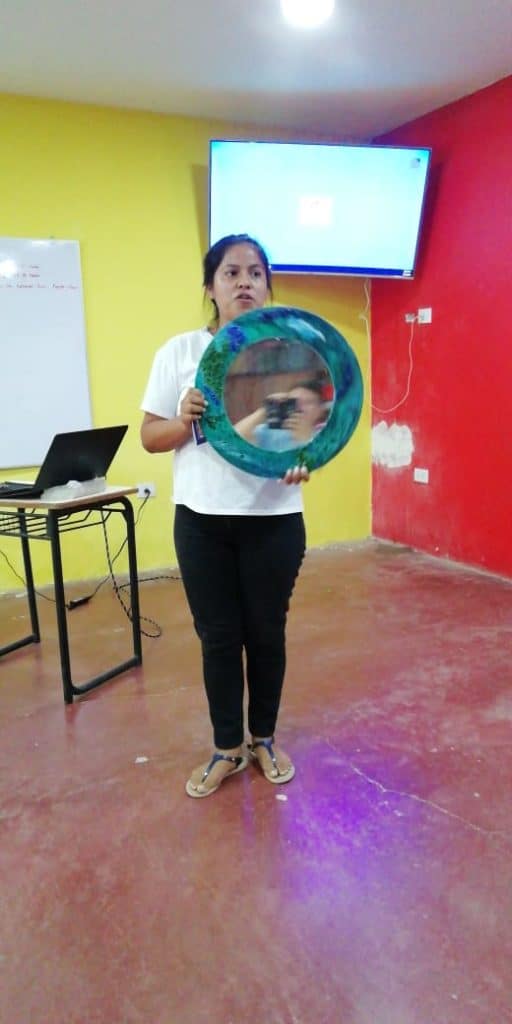 Learning to create these beautiful products is important but it's just one part of the process. Our team on the ground is making sure the teens are also learning how to market and promote the products sold through Products of Hope. These skills are valuable.
The goal is for these teens to take these skills and use them in the careers they choose to pursue.
Marketing, for example,  plays a major role in establishing a brand and expanding the business. It's a skill that is required by every business. It's the field that helps businesses build the "feel-good" factor. Studying marketing will help the teens develop creatively as well as an analytic mindset through this process.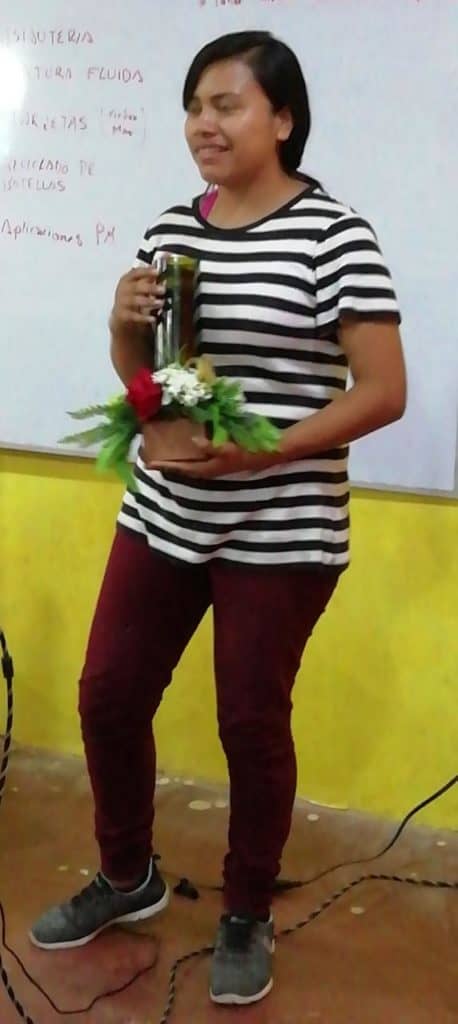 Another important aspect of this process is being able to concisely and effectively communicate with an audience about the product during a sales pitch.
The teens spent time working on learning how to explain what the product is, feeling confident in their delivery, and understanding how to receive feedback from potential customers.
It's important to note, these exercises are all voluntary! The teens focus first and foremost on their school work. Each teen has the option to participate in these additional enriching activities.