Dozens of women at the Woman 2 Woman (W2W) meeting spent the morning learning more about the global orphan crisis. The group (W2W) opened their hearts to Haven of Hope International to learn about the realities more than 153 million unadopted orphaned children face.
W2W is a monthly women's bible study group led by Colleen Stouder in Fort Myers, Florida.
HOHI Founder, Alice Skaff, shared some of the most urgent requests with the group. Some of those needs included children's dental needs and school tuition help in Bolivia, Kitchen renovations for better sanitary standards in Nairobe as well as the support needed to continue building homes for orphaned children in Peru.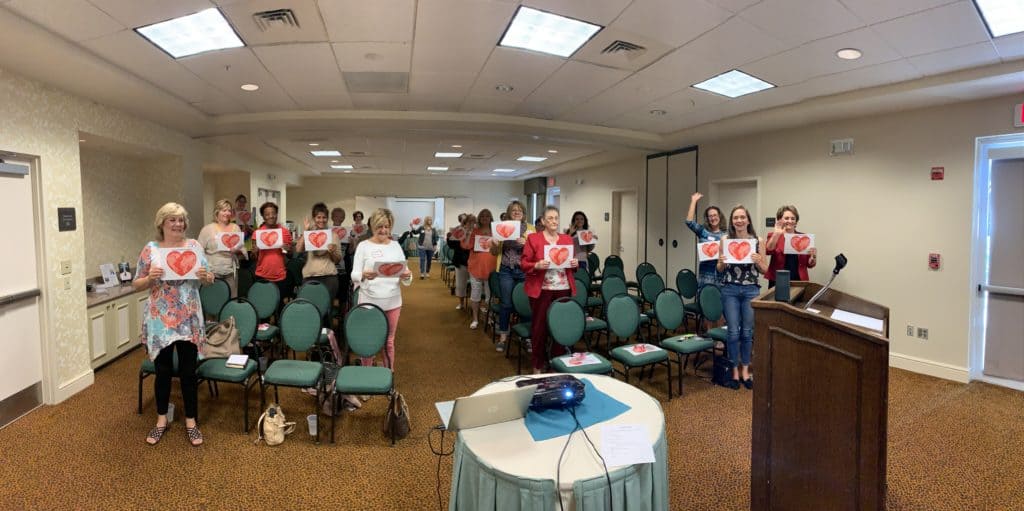 Alice (left) with new dental sponsor, Ligia (right). Ligia has chosen to help children by sponsoring dental needs after hearing about some of the work children need done.