Greetings, HOHI family.
Heartfelt greetings from Santa Cruz, Bolivia, where president Añez announced earlier this afternoon that the total quarantine measures in the nation will be extended until May 10th. The government will continue to analyze the situation during and start lifting the quarantine in areas of the country that are least affected by COVID-19 on May 11th.
Total quarantine will continue in high risk areas while areas with moderate risk will start returning to economic activities under very strict norms that will be dictated by each local government.
Restrictions such as closed borders and prohibition of public events, including church services, as well as continued measures of social distancing and the use of face masks in public places will continue until May 30th.
Thankfully, the children at Haven of Hope are in good hands during the quarantine!  All four of our educators are now spending their quarantine on campus, along with the directors and the cook.  We send heartfelt thanks and pray blessings over each of you.
With Love,
HOHI Bolivia
Home School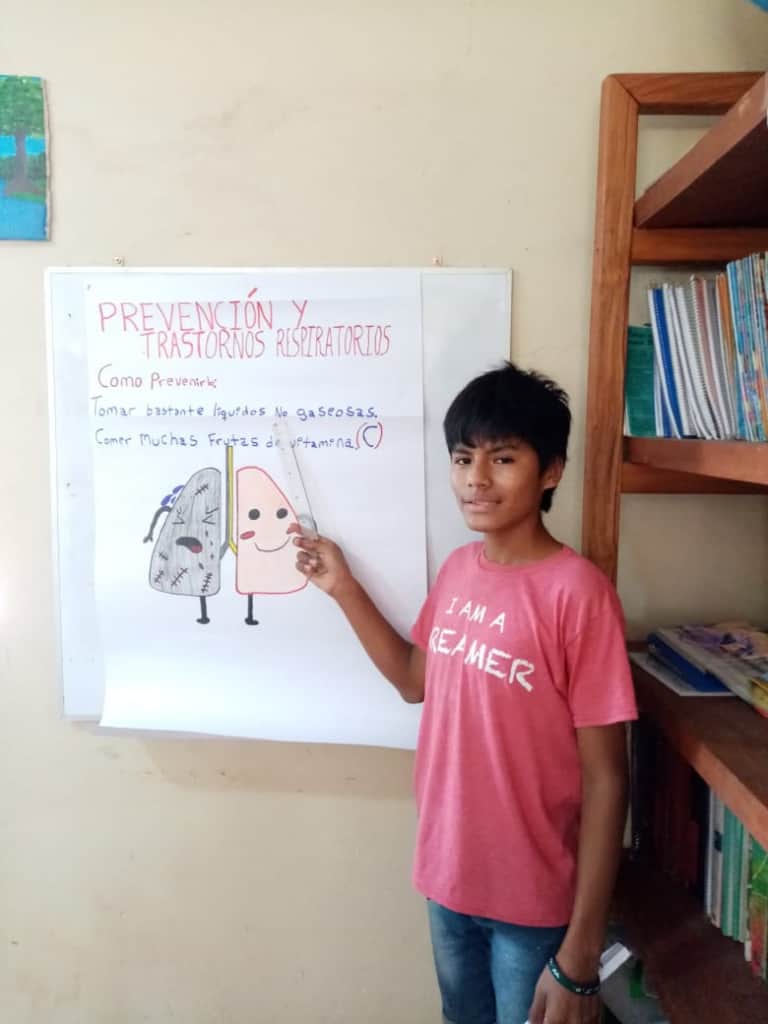 Although regular school is not in session due to coronavirus, students continue to receive assignments through WhatsApp and take classes on Zoom. As school shifts to online platforms during the quarantine, organizing the use of computers and other devices can be challenging. Please pray for continued patience and grace for the educators and students during these unusual circumstances.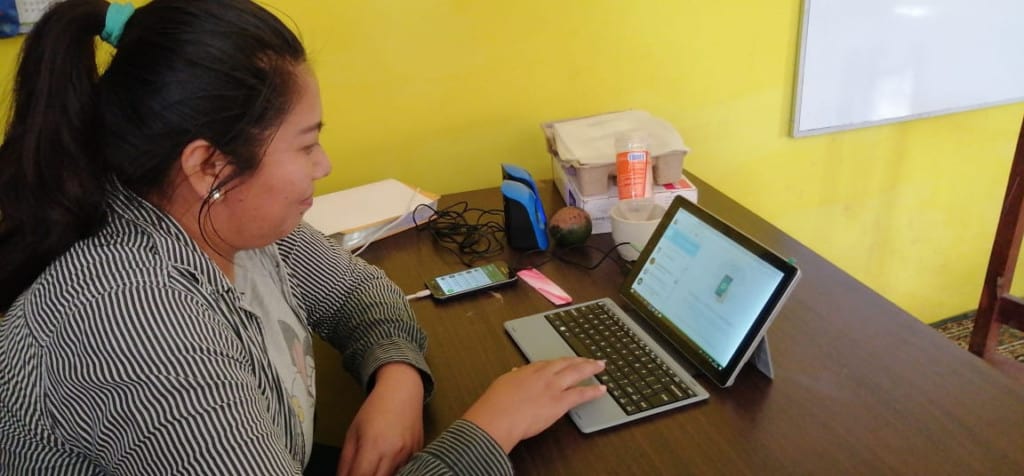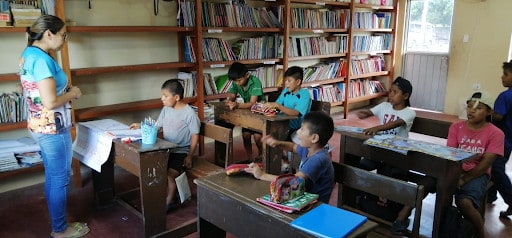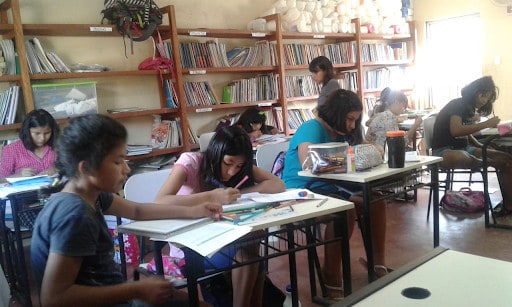 His faithfulness continues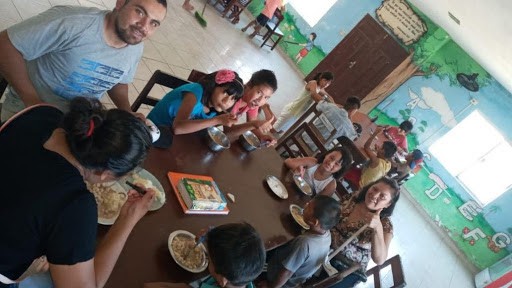 God is faithful to provide healthy foods for His children at Haven of Hope. We know good nutrition correlates with healthy defenses against sickness.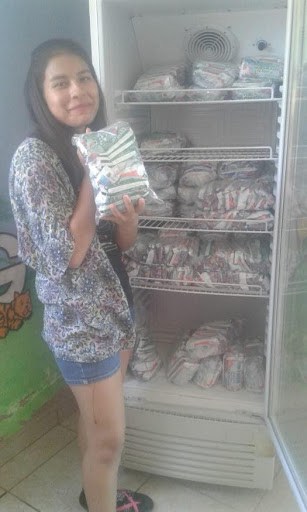 The children enjoy "patasca", a typical soup made with beef or pork and hominy and Fernanda stores donations from a local dairy company.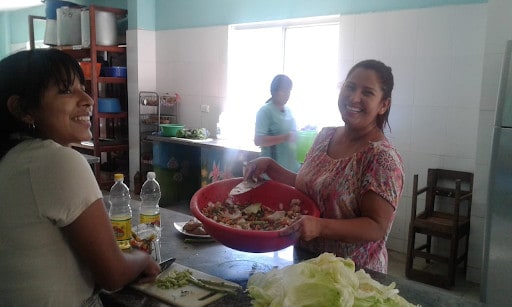 Gladys helps prepare a healthy salad a side at lunch.
Birthday Celebrations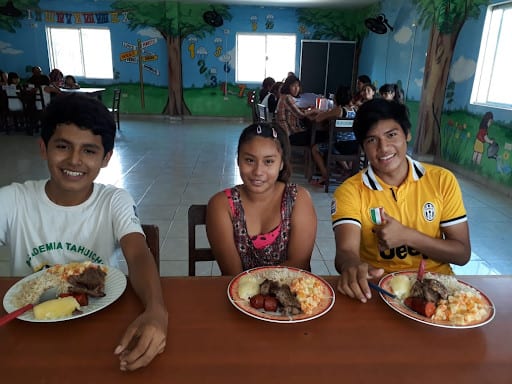 The children celebrated April birthdays with a favorite celebration meal: Churrasco, the Bolivian term for grilled deliciousness!
Sebastian, Angela and Ruddy are ready to dig in.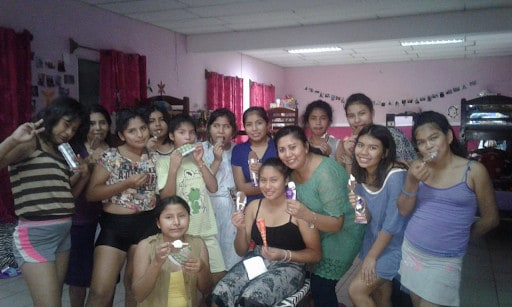 The girls continued the celebration with Angela in the evening with another special treat: ice cream!!!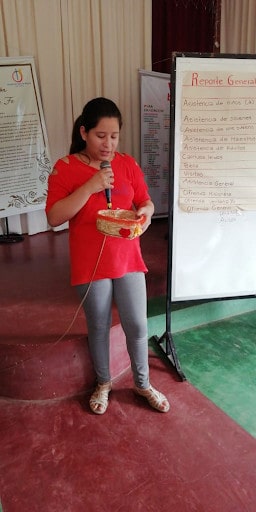 Saraí also celebrated her 13th birthday this week! Here she is praying for the offering at HOHB church.
"Home" Church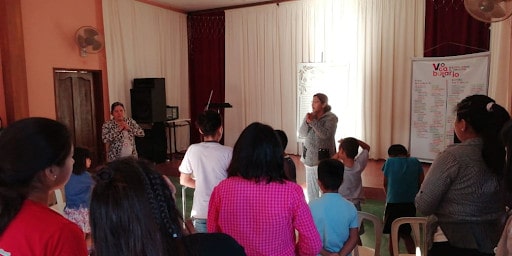 While churches all over the country are closed due to strict quarantine measures, Haven of Hope continues to enjoy gathering together "at home", which is what they typically do anyway. The benefits of having church on campus! "If my people, who are called by my name, will humble themselves and pray and seek my face and turn from their wicked ways, then I will hear from heaven, and I will forgive their sin and will heal their land." – 2 Chronicles 7:14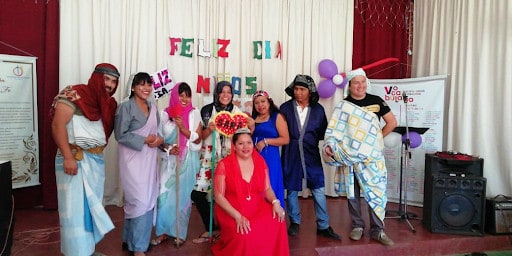 For Children's Day, the staff presented a drama for the children, with our very own, authentic "queen Esther".
Quarantine Measures
Other Activities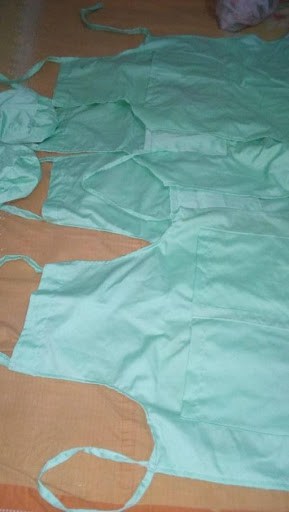 Just because off-campus staff are unable to visit campus doesn't mean their hearts aren't there. Nelly sews aprons and chefs' hats for HOB's kitchen from home during quarantine.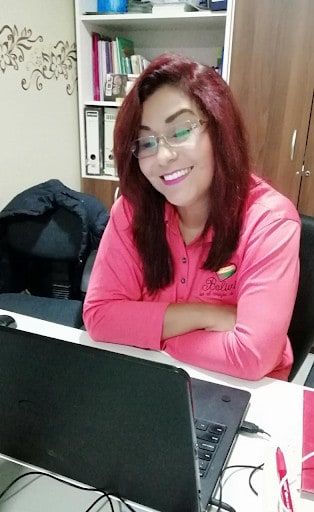 Gladys participated in a live internet forum with the Church of God in South America to provide recommendations to parents for helping their children navigate the changes that COVID has caused. You can watch the video here.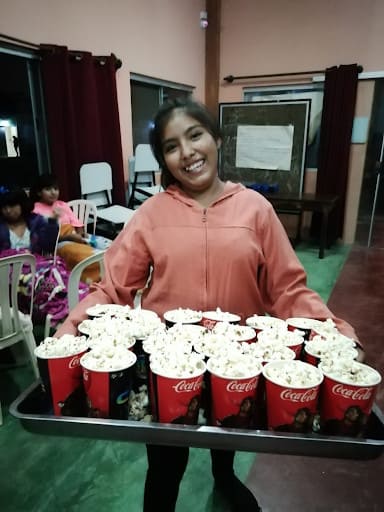 This picture is from movie night – complete with popcorn!
We hope that you are also making the most of these unexpected circumstances to connect with family and loved ones – even if that connection has to be virtual – and that this time of reflection leads to clearer prioritization and stronger determination to reach for what is eternal. May the Lord continue to provide for and guard each of you, affirming again and again that He is in control and He is faithful! We love and appreciate you!
Update written by Cathy Trentini De Guevara, HOHI Director of Youth Development
Read our latest blog posts