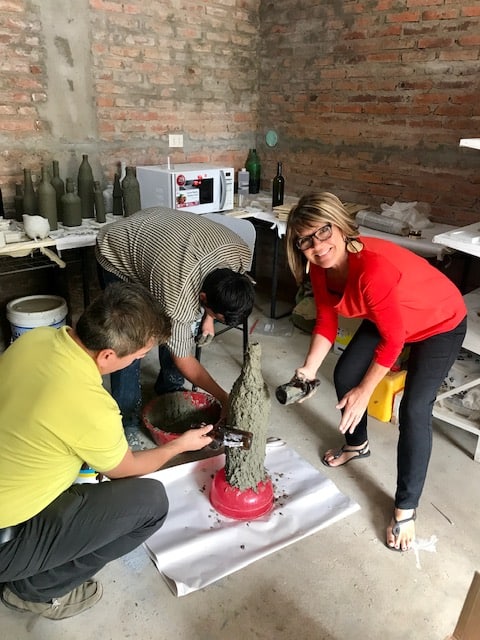 About our Products of Hope Sustainability Program
We envision a better future for both orphanages and the children they serve. Products of Hope is a sustainability program developed to help orphanages become self-sustaining and provide education about business and financial management to the children.
This program was created and led by product designer Judy Cutler-Teeven. Through this process, products are identified, created, and sold, providing income for the orphanage and educating children about business and financial management. Profits from the products help the orphanage to become self-sustaining. The youth who participate in the program receive some of the money earned to help them start a savings account.
Judy's always looking for creative ways to up-cycle recyclables. Her latest venture – cement. If there is a way to make something beautiful, Judy will find it. She has found the joy in giving back and is generous with her time and expertise in product development.
Please consider supporting this valuable program today so that we can help even more homes become sustainable tomorrow.