By: Alexis Basik

"It is possible to weep, to be in anguish, without questioning God's wisdom and goodness and power. Yes, it is."
-John Piper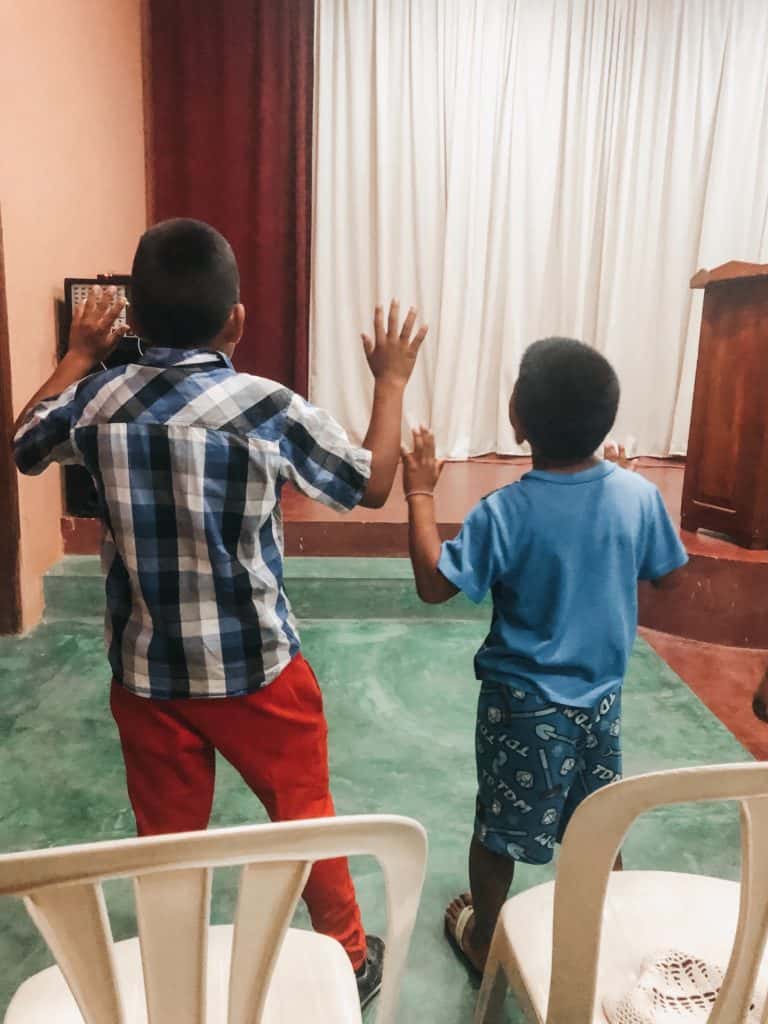 There are days where I grieve over the seemingly unseen parts of my kids' stories, I lament over the unprotected parts that have dug deep holes of pain and distrust. I cry over the innocence stolen and the childhoods robbed. As they begin to reveal more pieces of their stories and unravel the guards around their hearts, I ache in the unveiling. Abuse, neglect, profound loss, and generational brokenness; adult-sized burdens cast on their little shoulders. They have stories with hard questions and no answers other than sin exists, but God never lost sight of them. That truth is hard to explain and even harder to accept, especially to those who have experienced such depths of pain. For those who were left pleading for a rescue, with tears shed in the hopes of an intervention, there is no simple healing. There is a process of loosing chains strewn around their hearts and breaking walls constructed through the desire for self-preservation.
Their grief is tangible to them and it enslaves their minds with the lies that sorrow has created. They write on their hearts vows to never trust, to never feel, to never love. In their own strength, they have built fortified walls, but I hope they find real bravery in the emptying of their hearts and the exposing of their wounds before the Lord.

They are safe now, but the remnants of their suffering remain. The fear over willingly stepping into terrible pain with others plagued me. Deep love is not detached love. Therefore, as stories are revealed, I partake in my own grieving process for their anguished hearts. My deepest concern, before stepping into my life in Bolivia, was how I was going to reconcile within my spirit a God that is all good with stories birthed from such evil. Sin still exists, and my kids bear the weight and consequences wrought by others. But through the months, I have watched the patience and the loving kindness of the Father as He comes after the hearts of His children. He loves to restore what has been lost.
The focus of my attention has shifted from the accusing demand of "Where was He?" to the grateful expectation of "What is He going to do now with these stories?". Truth is that sin still exists and bears consequences, but God still reigns and breathes life into fractured places. He fervently pursues, He graciously restores, and with great jealousy, He loves. No tear, no cry, no plea, in vain, escaped the watchful eye and listening ear of the Father. In His time and for His glory, He moves, and intervenes, and redeems.
Working through deep pain is a lengthy process, but we serve a God who produces from suffering, perseverance; from perseverance, character; and from character, hope (Romans 5:3-4). So, we hope in the renewing of their lives, their trust, and their joy. And we believe that He is "able to do immeasurably more than all we ask or imagine", even amid stories such as these (Ephesians 3:20). Daily, I watch as hearts, hardened over time, begin to soften, as their childlike spirits are restored within them, and as they begin to rest in their newfound safety and trusted security. And daily, my heart overflows with gratitude that He loves to heal what has been broken.
So, we lift our hands to the One who has never lost sight of us as He again and again, proves that He is trustworthy, even in the hard stories.
Alexis Basik studied to become a certified Trauma Informed Care Practitioner. She is currently an intern with Haven of Hope International, stationed at our flagship orphanage in Santa Cruz, Bolivia. She is developing the internship program guidelines and as part of the HOHI team, she is focusing on teaching and utilizing her skills of trauma training with the children and staff. To read her original post, click here