What is Orphan Sunday?
On Orphan Sunday, Christians around the globe celebrate the love of the God who "defends the cause of the fatherless" and calls us to do the same. Ultimately, Orphan Sunday makes God's true character and the Gospel itself visible as God's people explore and respond to His heart for the orphan in adoption, foster care, and global orphan ministry.
Why Orphan Sunday?
God is vested, deeply and personally, in the plight of the orphan (i.e. Deuteronomy 10:18; Psalm 68:5-6). He calls His people to share this passion and bring to each child the love of Jesus Christ in both word and deed (Isaiah 1:17; James 1:27; Matthew 25:40). On Orphan Sunday, the Church is reminded of this truth and invited to act upon it.
What does an Orphan Sunday event or activity look like?
Each local Orphan Sunday event or activity is created by local believers in their local church. So, events vary as much as the people and churches involved. For example, this may include sermons and Sunday School classes on God's heart for the orphan, prayer gatherings, fasts and simple meals, student-led fundraisers, foster family recruiting and live concerts.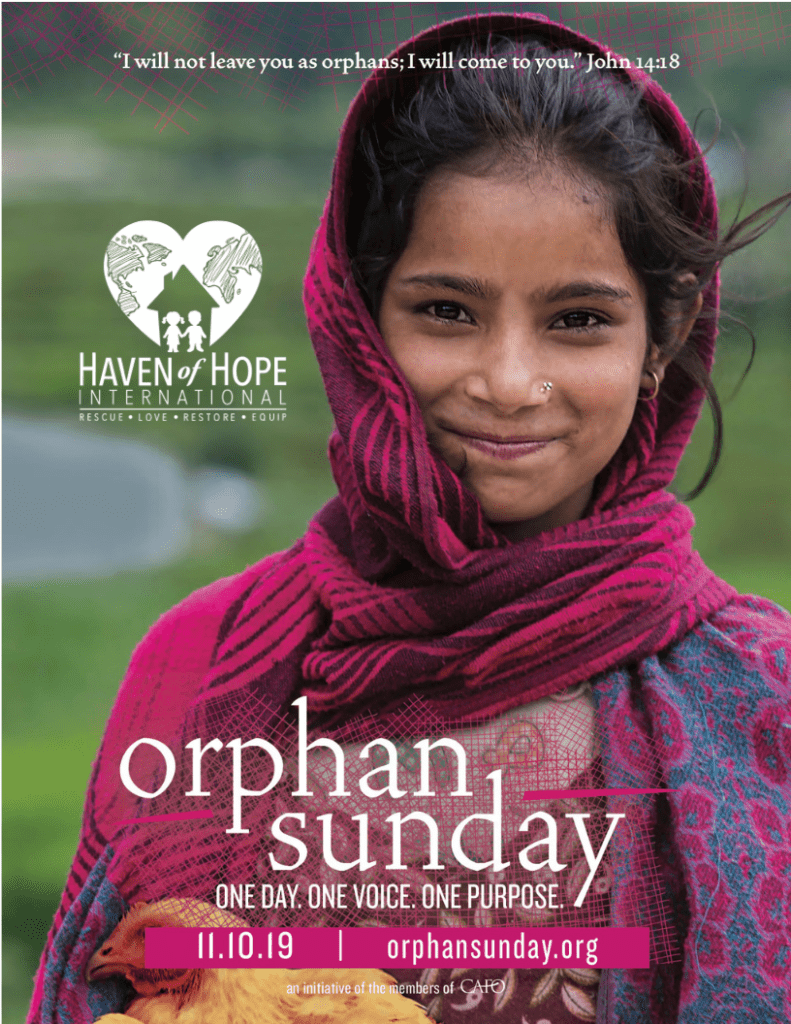 ORPHAN SUNDAY TOOL KIT