Greetings from south of the equator, where temperatures have cooled down over the last few weeks as fall progresses. Bolivia celebrates its Labor Day, or "Day of the Worker" as it's called in Spanish, on May 1st. The on-campus staff at HOH celebrated with special refreshments. And do they ever deserve to celebrate!!! Here´s a special shout-out to our amazing on-campus staff who have been holding down the fort during Bolivia's total quarantine, which began on March 22nd and continues in effect until May 18th, when the quarantine will become "dynamic" and each municipality will evaluate its situation to decide what measures should be followed. Come what may, our staff's dedication during this world health crisis has earned them hero status in our hearts!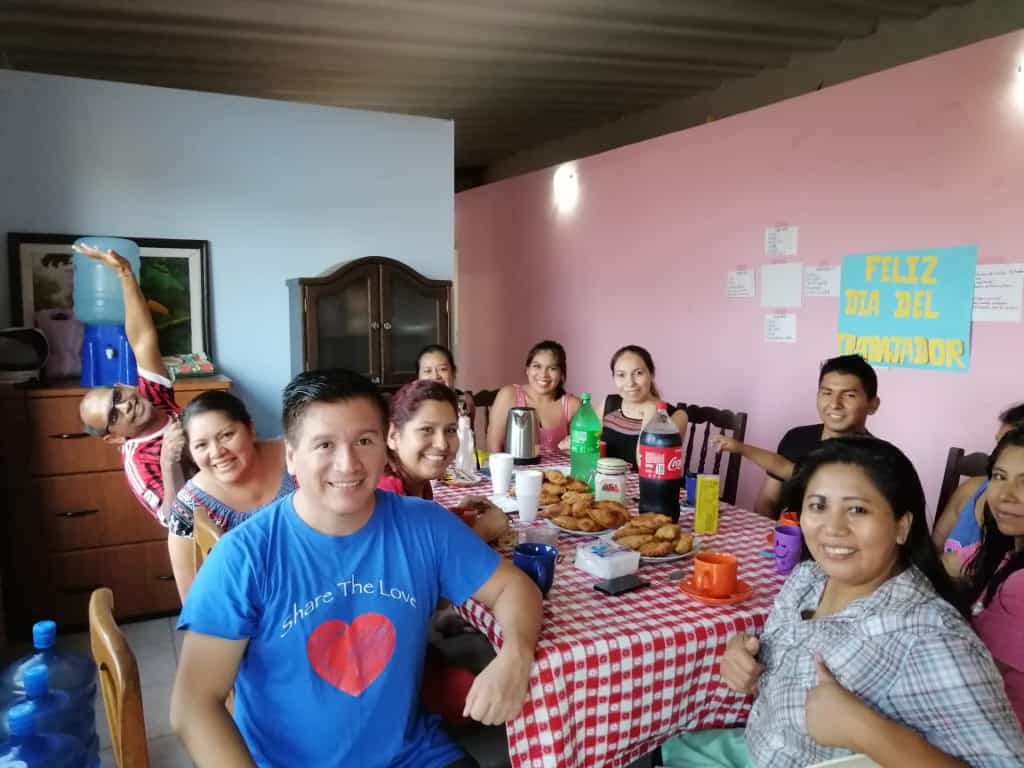 So, who are these on-campus superstars?
Gladys Jiménez and Marco Aldana, Directors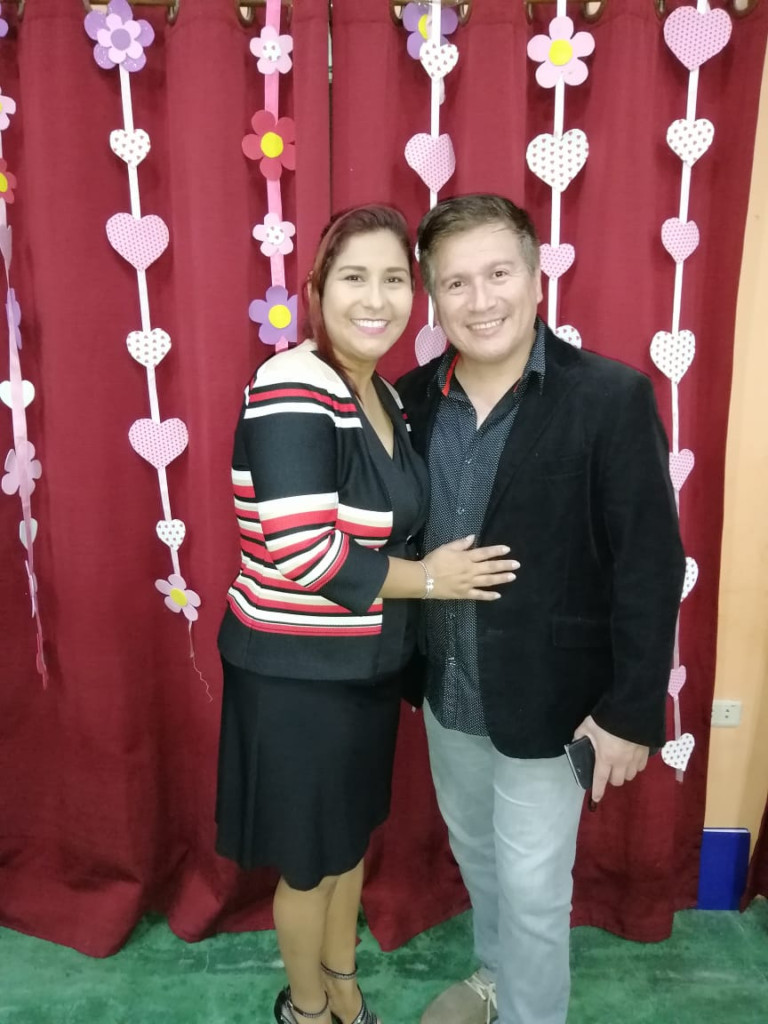 Gladys and Marco started their ministry as the directors of Haven of Hope in 2005. The fruits of their love for the children and faithfulness to God's call to be parents to multitudes are evident in the smiles and successes of our children, who are being rescued, loved, restored and equipped under their leadership. Gladys is an elementary teacher by profession and Marco recently left a prestigious position in the oil industry to dedicate his life to full-time ministry at Haven of Hope. They live on campus with their 3 biological children – accessible 24/7 to ensure everyone's well-being.
Esther Camargo (educator) and Marco Araúz (maintenance / bus driver)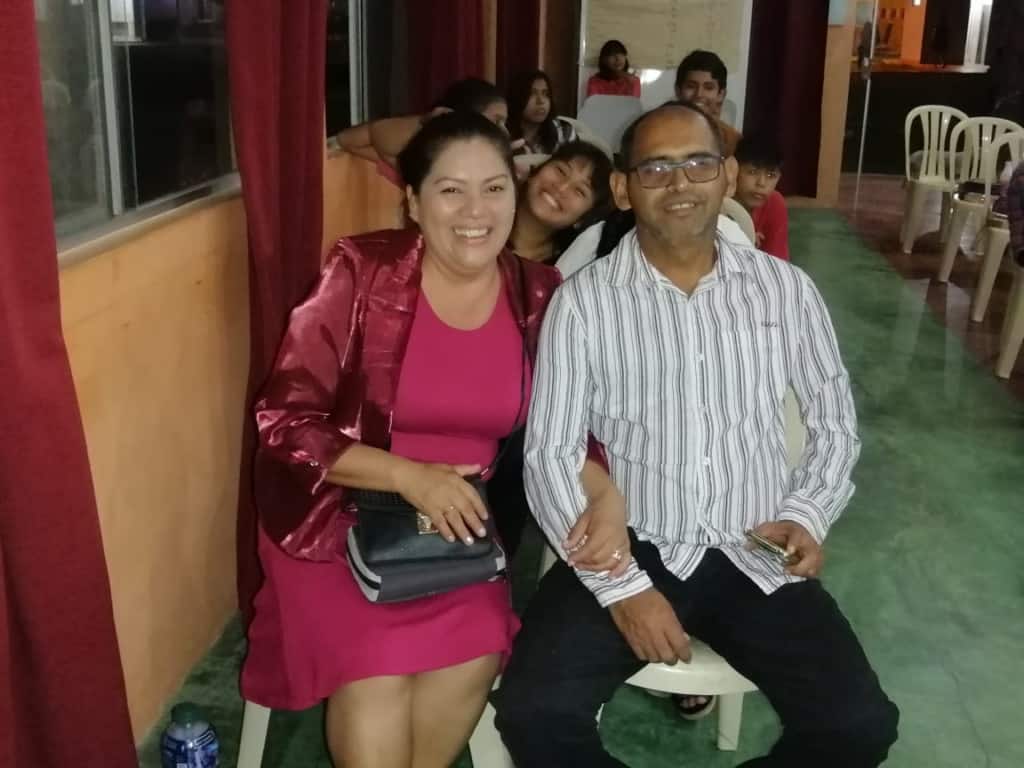 Esther has been an educator at Haven of Hope for more than 12 years. Her sweet spot is teaching children to read and identify numbers. She especially loves working with the "littles". She loves to laugh and to provide milk and yogurt for children who need a special treat. Her husband, Marco, joined HOHB in 2017. He is the fun-loving uncle who doesn´t mind the children jumping in to help with age-appropriate tasks and, although he enjoys light-hearted teasing, he is also willing to offer advice and words of correction when necessary. The boys love learning important "man-skills" from uncle Marco. Did we mention that he and Marco Aldana are forming a praise and worship band at the orphanage's church?
Magdalena Andrés (educator)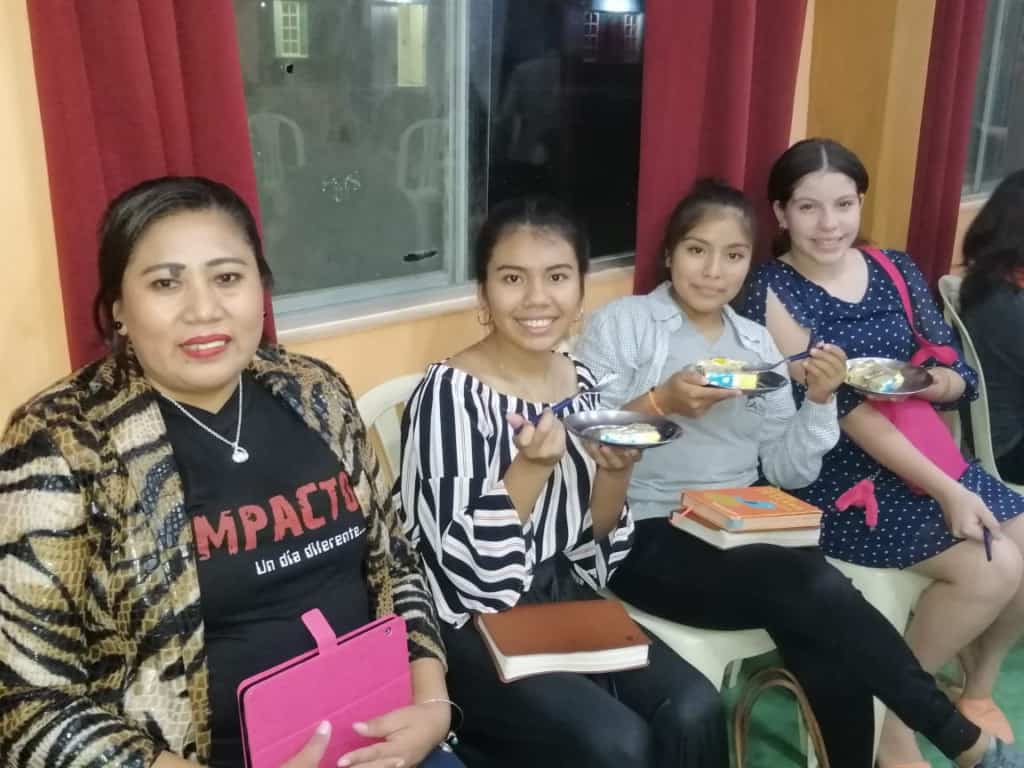 Magdalena has been with HOHB for over 7 years. She has worked with every age group and gender but currently is in charge of the adolescent and teenage girls between 12 – 16. Her strong character, determination and love for God are helping her form disciples. Magdalena loves order and discipline, so her groups are known for their tidy rooms and participation in activities. Magdalena is fluent in Guaraní, an indigenous language that is a required subject in the Department of Santa Cruz. She is also talented in the kitchen, where she can be found teaching her group how to make empanadas, a delicious pork roast or Santa Cruz´s typical rice casserole dish called "majadito", just to name a few of her specialties.
Viviana Huanca (cook)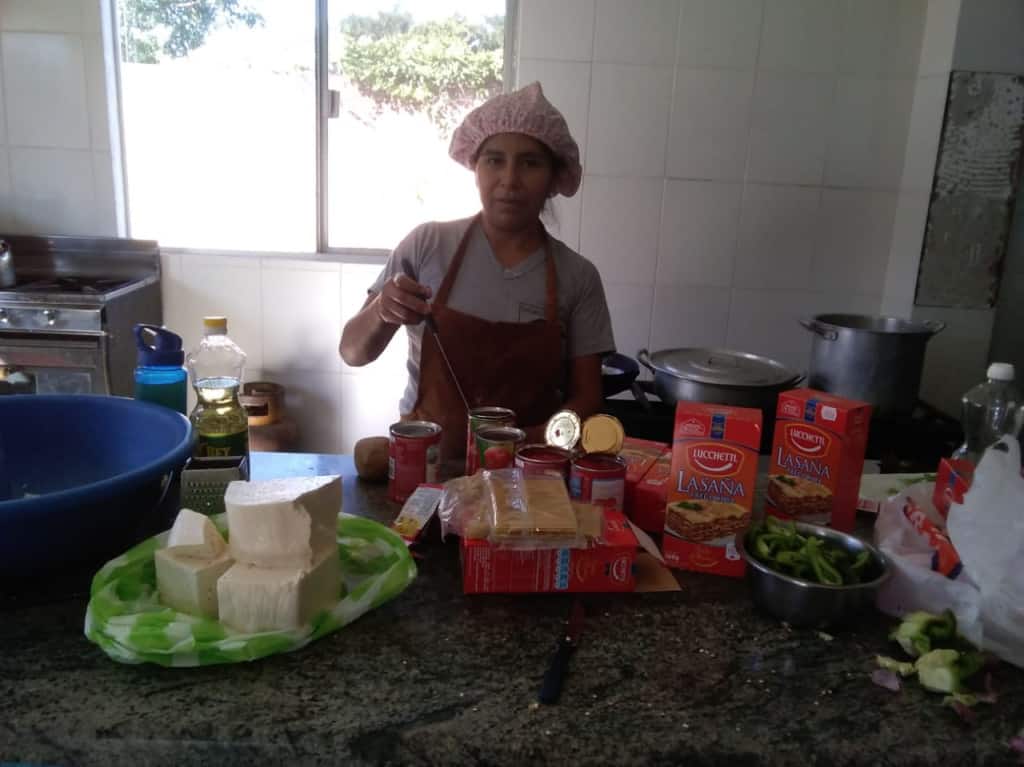 Viviana started working at Haven of Hope in 2013. Since then, she has greatly expanded not only her menus but also the depth of her relationship with Christ. Viviana became a born-again Christian while working for Haven of Hope. Her hunger and thirst to know more about the Lord have accelerated her growth in the faith. She is currently leader in her local congregation and can be found engrossed in whole-hearted worship during church services. Viviana is a single mother whose children, Sebastian and Elizabeth, accompany her during her workday at Haven of Hope. Although she does not usually live on campus, she decided to spend her lockdown at Haven of Hope.
Placido Olivera (educator) and Graciela Vedia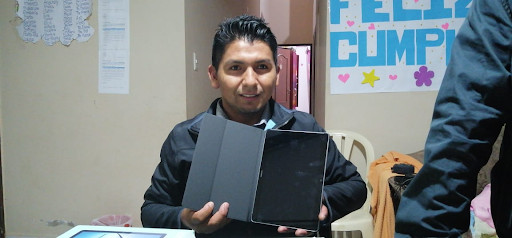 Placido and his wife, Graciela, left Haven of Hope Bolivia after the birth of their second son to focus on raising their toddler and newborn. However, the call weighed heavy on their hearts and they returned soon afterwards to raise their biological sons along with "their boys" at Haven of Hope. Although Placido is the official "payroll" educator, Graciela supports her husband's role with active participation in the boys' care. She also teaches a Sunday School class at Haven of Hope's church "Casa de Dios" ("House of God"). What a blessing to have married couples who are willing to invest their lives raising a generation of children in the love of God.
Mariela Añez
An elementary teacher by trade, Mariela is a great addition to the Haven of Hope family. She is our rotating educator who moves between groups to give the permanent educators time off. Although she doesn't usually live on campus, Mariela chose to quarantine at Haven of Hope along with her own two children.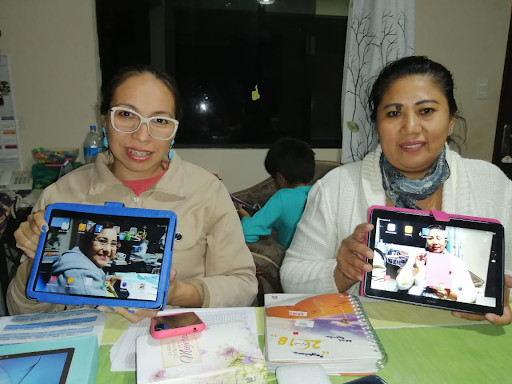 Here she is pictured (left) at an evening planning meeting where the educators received instruction on the shift to virtual classes and a tablet to help with the online schooling that has become mandatory due to COVID-19 measures.
Jose Herlan Rojas and Jose Luis Rodriguez
Although they are not Haven of Hope staff members, Jose Herlan and Jose Luis have quarantined on campus to provide extra assistance. Jose Herlan is a seminary student who loves carpentry and preaching God's word. Jose Luis has experience in several occupations and currently works for Haven of Hope's sustainability program.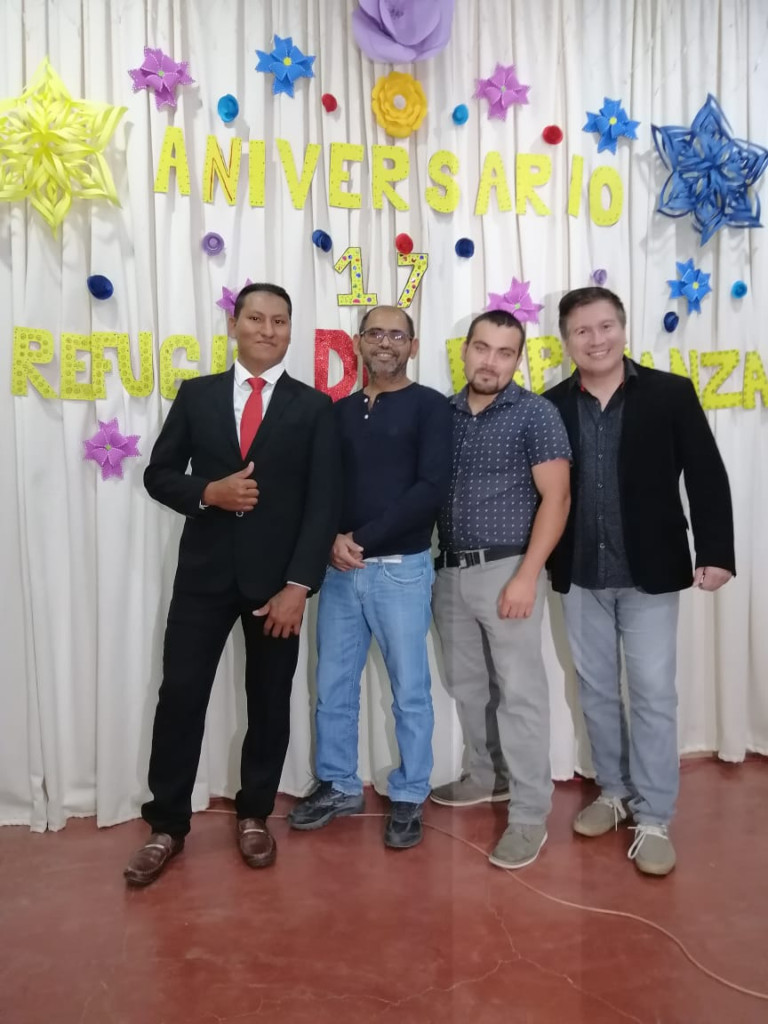 Both young men spent several years of their childhood at Haven of Hope before transferring to orphanages for adolescent boys and then independent life. However, the pull "homeward" was strong and they continue to grow and develop as part of the Haven of Hope family.
(Left to right: Jose Herlan, Marco Arauz, Jose Luis, Marco Aldana)
Melissa Castro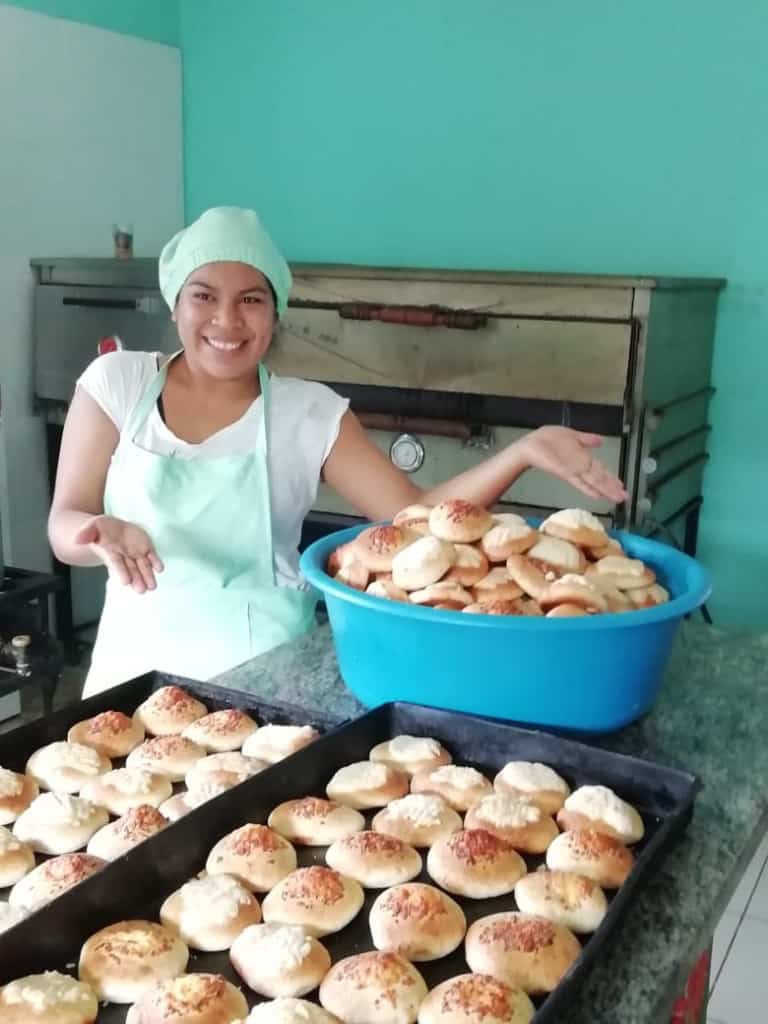 Melissa aged-out of Haven of Hope several years ago. She has always kept in touch with her younger siblings who live on campus, but recently she and her toddler son returned permanently. She currently rooms with her sisters, who are thrilled to have both her and their adorable nephew, and provides much-needed help in the kitchen.
Happy Anniversary, Haven of Hope Bolivia!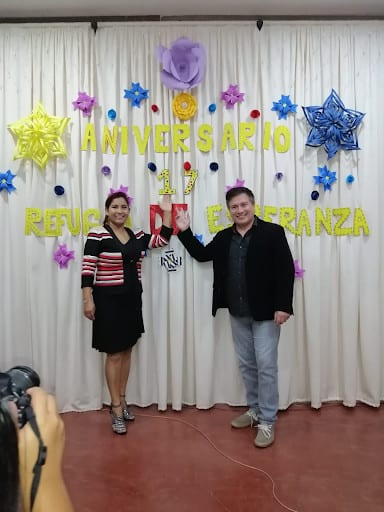 This month, Haven of Hope celebrated 17 years of service to vulnerable children in Bolivia. God has been so faithful!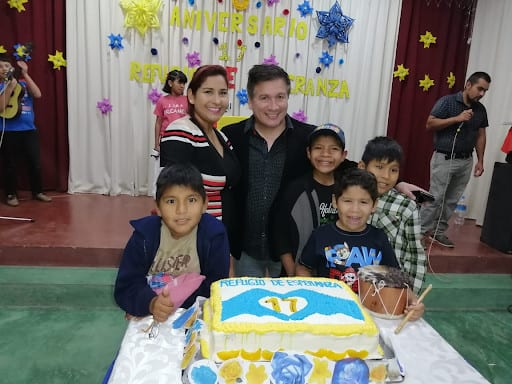 Casa De Dios
Casa de Dios, or "House of God", is the name of the church that serves the children and on campus staff at Haven of Hope. Due to coronavirus measures that have severely limited movement in the country, churches have taken to online services and Casa de Dios is no exception.
Services are shared LIVE on Facebook. Please share and "like" their page.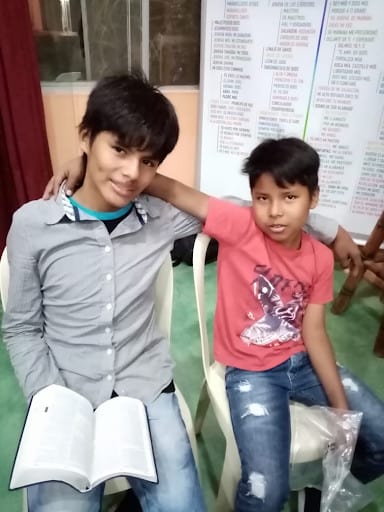 Virtual School
COVID quarantine has changed the way classes are being held around the world. The school year in Bolivia runs from February to November, so classes were interrupted during the first marking period. There is no official word on when schools will re-open as the number of cases continues to grow each day. Therefore, the government has instructed school to continue using online methods. Our children take turns using the devices that are available on campus and are praying for more equipment to facilitate this unexpected need.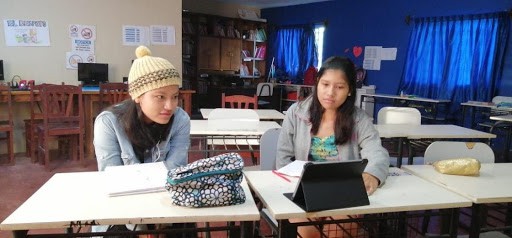 Sustainability/Vocations Advances
Shopping during quarantine is far from easy. Adults between 19 and 64 can only shop one day a week while wearing face masks and maintaining safe distances from other shoppers. Meanwhile, consumers' desire for fresh bread delivered to their doorstep coupled with a recently purchased bread mixer and an enthusiastic group of young people equals a perfect opportunity to test a new sustainability project. Haven of Hope has been selling hundreds of bread rolls a day!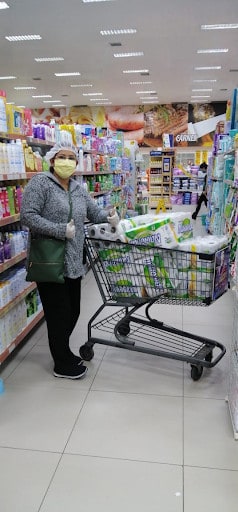 Recreation
As the old adage says, "There is a time for everything", so when chores and school work are done, the children enjoy special times of connection to balance the concentration and effort put forth in other moments.
Happy Birthday, Nieves!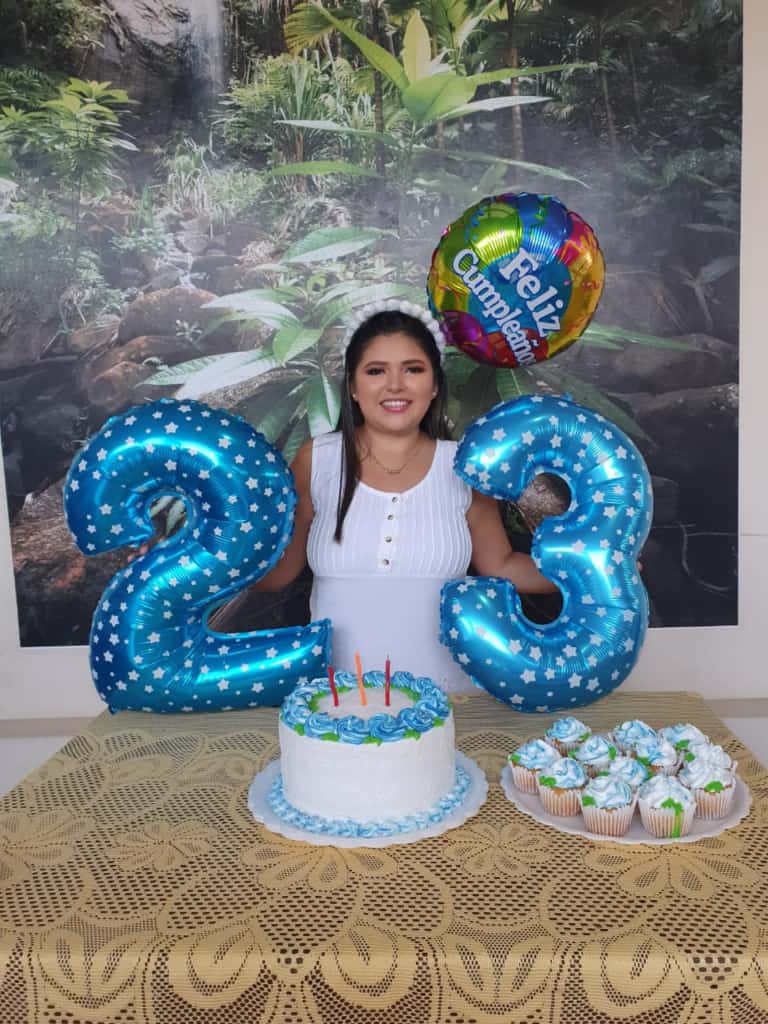 Nieves, our first vocations program graduate as an assistant nurse, recently celebrated her 23rd birthday! She continues to live Pastor Yalal and his family, and they know how to throw a lovely party.
Eternally grateful to God for heroes like our staff, sponsors and all who obediently pour into the lives of our children to share the love and restoration. May His richest blessings and protection be upon each of you!