These updates are written by HOHI's Youth Development Director living in Santa Cruz, Bolivia.
The spread of COVID-19 in Bolivia has caused a lot of changes to every day life. Even our COVID-19 prevention plan has dramatically changed how we operate at Haven of Hope Bolivia.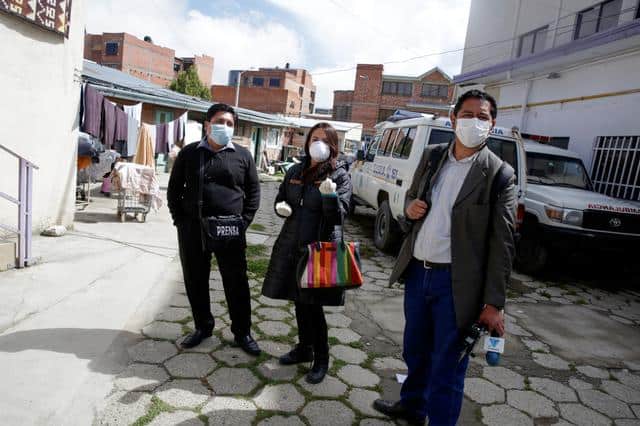 Schools, businesses closed
Schools closed on Friday, March 13th and will be closed until further notice. As of midnight on Sunday, March 22, Bolivia entered a 14-day total quarantine. Essential businesses such as markets and banks are open to the public from 8 am – noon. However, only one person per household may venture out to purchase supplies. Some pharmacies continue to offer services with extended hours but otherwise, everything is closed.
Curfew has been set
There is a curfew from 5pm – 5am in Santa Cruz. It's enforced by police who patrol the streets during those hours. International borders have closed and interstate travel has been restricted. Only authorized vehicles have permission to transit. Thankfully, HOHB has permission to travel to provide supplies to the orphanage. What a perfect reminder that our hope and confidence are in the Lord! Salvation, health and protection come from Him alone.
Alexis Returns Home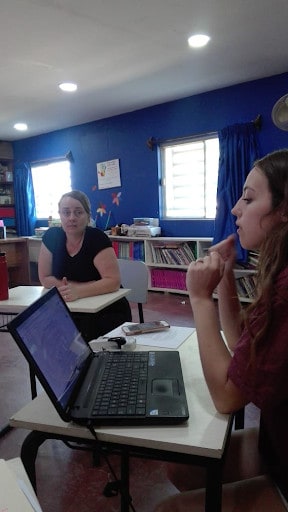 Alexis's prolonged presence at Haven of Hope was a multi-faceted blessing.
Formal Trauma Informed Care Training coupled with her living those principles out on campus 24/7 provided an excellent foundation for this fundamental part of our vision and increased buy-in from staff.
Not only did she write out a detailed internship program, she first lived out the different aspects of living in a foreign country – from the obvious factors of completing the long, complicated process of getting a permanency visa down to the unexpected details of when an intern must evacuate.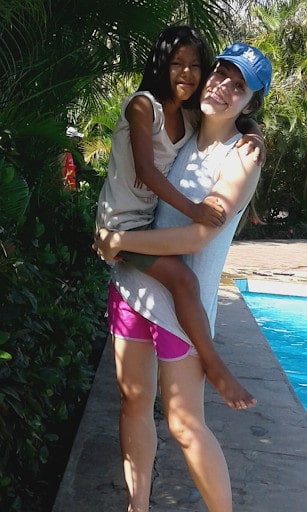 Her meaningful connections with both children and staff as well as her wisdom in preparing each of us in the transition to her departure are real-life lessons to be imitated. While we miss having her on campus on a day-to-day basis, we are happy to know that the connection will continue and look forward to what God has in store for Alexis and her involvement at HOHI.
Some pictures from 'Farewell Alexis Pool Party' and 'Farewell Dinner Celebration'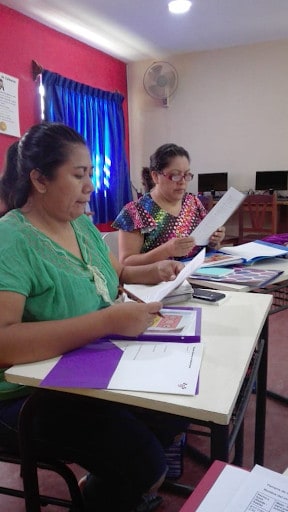 In her absence, Trauma Informed Care Training for the staff continues thanks to the training provided for the trainers. In the most recent training before quarantine went into effect. Gladys reviewed the following trauma informed care Empowering Principles with the educators:
Felt safety
Predictability
Safe Touches
New Equipment and maintenance projects
Bread-making occurs several times a week at HOHB. Besides keeping the bread budget low, this task also teaches the adolescent important life-skills. Thankfully, the "work smarter, not harder" lesson was recently applied thanks to a generous donation that allowed for the purchase of a kneader that saves valuable time.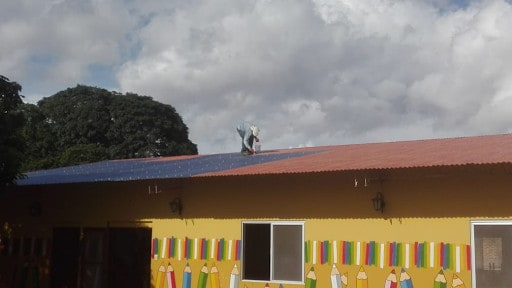 Another generous donation provided for replacing the sheet metal on the roof of the kitchen/dining area. The previous roof was leaking, causing damage to the drop ceilings and compromising safety in the electrical system of the building. The roof was finished just before heavy rains after an extended dry spell.
Father's Day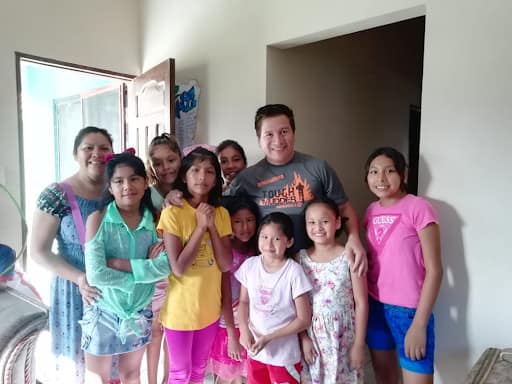 In Bolivia, Father's Day is observed on March 19th. Due to coronavirus precautions, the celebrations were limited to immediate household gatherings but that doesn't take away from our gratitude for the father-figures at Haven of Hope Bolivia. Marco (Orphanage Director's husband) is pictured here with some of the girls at HOHB.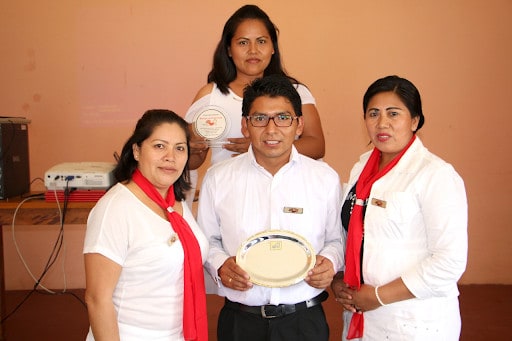 Meet Placido. He is the boys educator. Has been with HOHB for about 3-4 years. Placido, his wife and two kids live on campus. He works with kids on a daily basis and is able to build strong relationships with the children since he's on campus. He is also able to model what a healthy marriage looks like since the children get to watch him do every day life.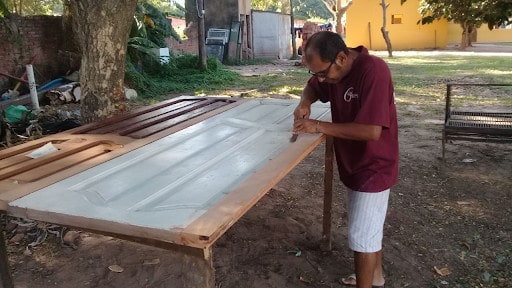 Marco is the handyman at Haven of Hope Bolivia. He has been with HOHB for about two years. The children love helping him with fixing projects. Some of the boys often request to go on store runs with Marco to learn more about the projects he has to complete.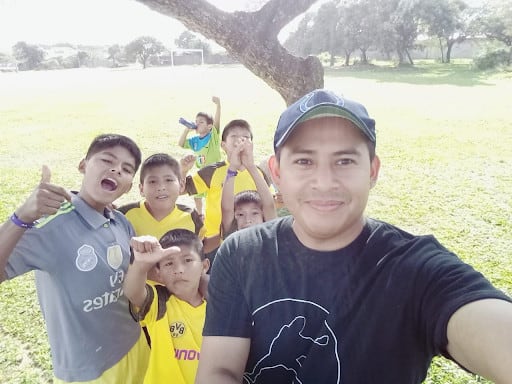 This is Jose Miranda. He is the on site psychologist at Haven of Hope Bolivia. May marks his one year with the staff.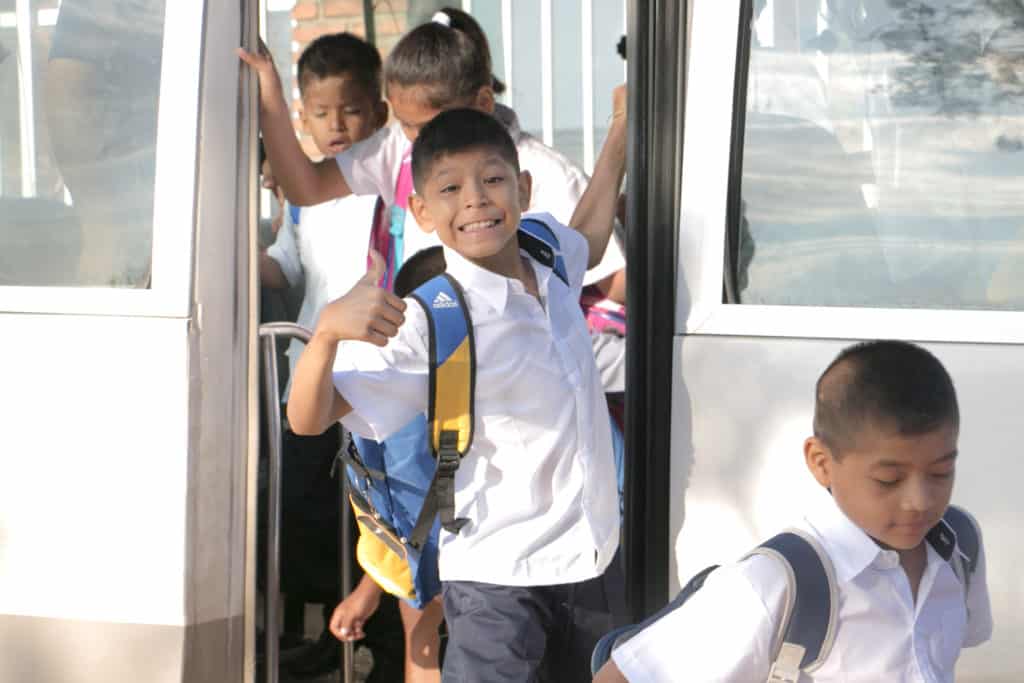 Many of the girls and boys at Haven of Hope Bolivia have suffered abuse, abandonment or neglect from their fathers. While this is a sad and unfortunate reality, we know God is in the business of restoration. Thankfully, the children at HOHB have godly men like Marco (leading with spouse and orphanage director, Gladys), Marco the handyman, Placido the educator, and Jose Miranda, the psychologist, living on campus. We have seen the positive impact these interactions have had on the children.
COVID-19 Prevention Measures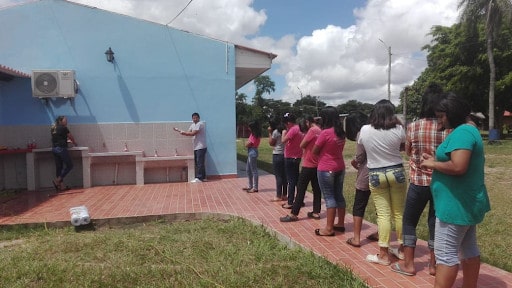 The Departmental Government visited Haven of Hope to review procedures for coronavirus prevention. Haven of Hope was one of the orphanages chosen for this benefit and even appeared on the local news. This picture shows the children in line waiting for instruction on proper hand-washing methods from State officials.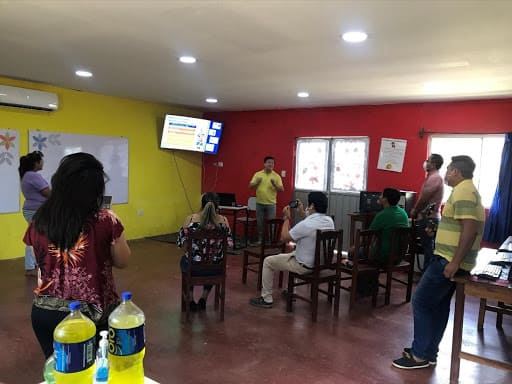 Marco sharing HOHB's prevention plan with representatives from the Departmental Government.
Health
Several cases of Dengue Fever and several severe colds among our children have kept our educators and social department busy with medical visits and treatments. We are grateful for HOHI's swift response to this provide for this need.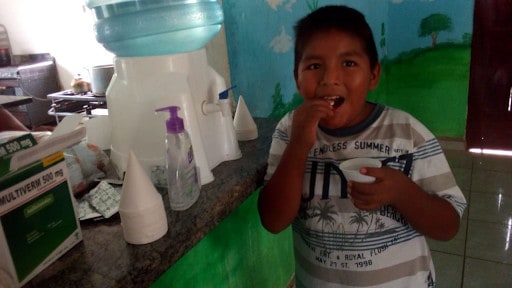 One of the prevention measures taken to ensure good health among the children is regular administration of mebendazole to prevent parasites. Here is a picture of Eddy readily taking his dose.
A New Normal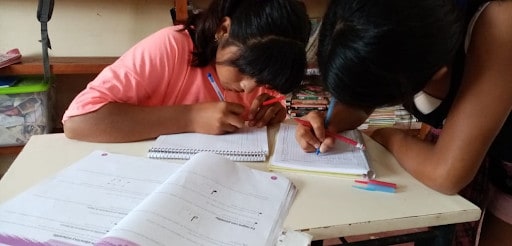 Currently, schools plan to be closed until April 6th. In the meantime, teachers are sending assignments via WhatsApp, so our children continue their studies from home with the help of on-campus staff.
Thank you!
Our heartfelt thank you to the Haven of Hope International Board and sponsors for your ongoing support and love. You are in our prayers and we are grateful to know that we can also count on your prayers during these unusual times and always. Many blessings to each of you.
Prayer Requests
For children to stay healthy and those that have been sick to recover quickly
Peace. Some of the children have expressed fears of COVID-19. Staff is doing everything they can to reassure them they're safe.
Educators and staff that live on campus. Pray for continued help, strength, and patience.
Pray that through this time of quarantine, the educators and staff will connect with kids on a deeper level