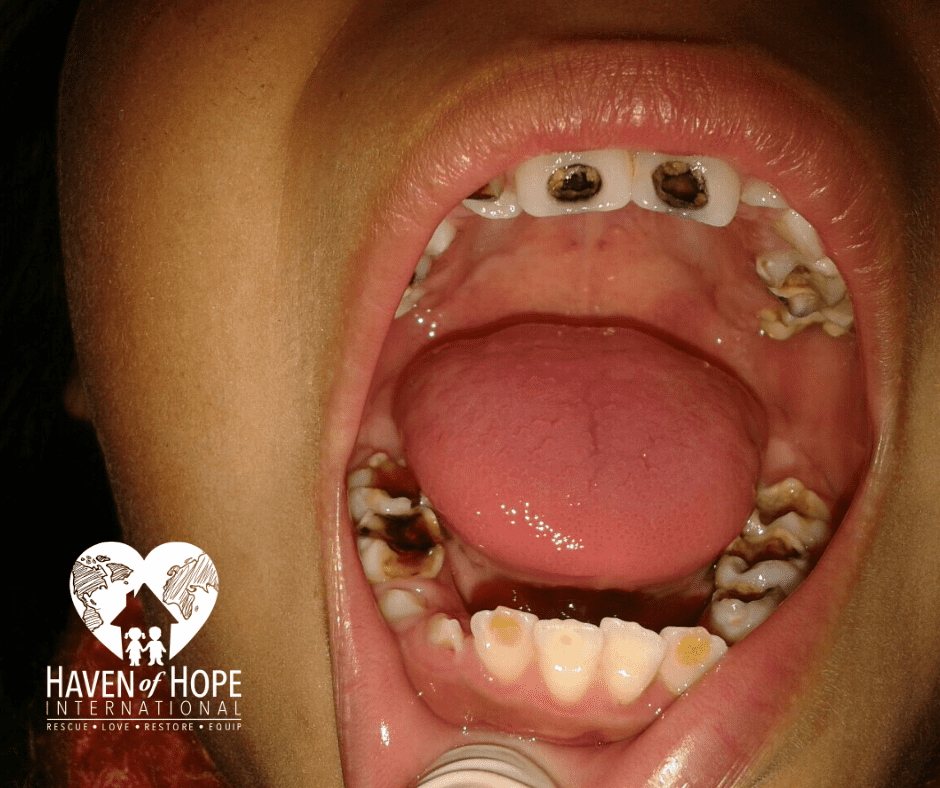 ** Update: The 11 children with urgent needs have received sponsorship for dental care. We are so thankful for those of you with such generous hearts! If you would still like to help, Dr. Regina is still in need of replacement equipment. If you feel inclined to help, please fill out our contact us form. **
This picture was taken at our flagship orphanage in Santa Cruz, Bolivia. While it's clear this child needs immediate dental treatment, this is a reality for many orphans around the world.

At Haven of Hope Boliva, there is a local dentist, Dr. Regina, that visits the home twice a year. She is able to give children most treatments at a lower cost than any dentist in the area.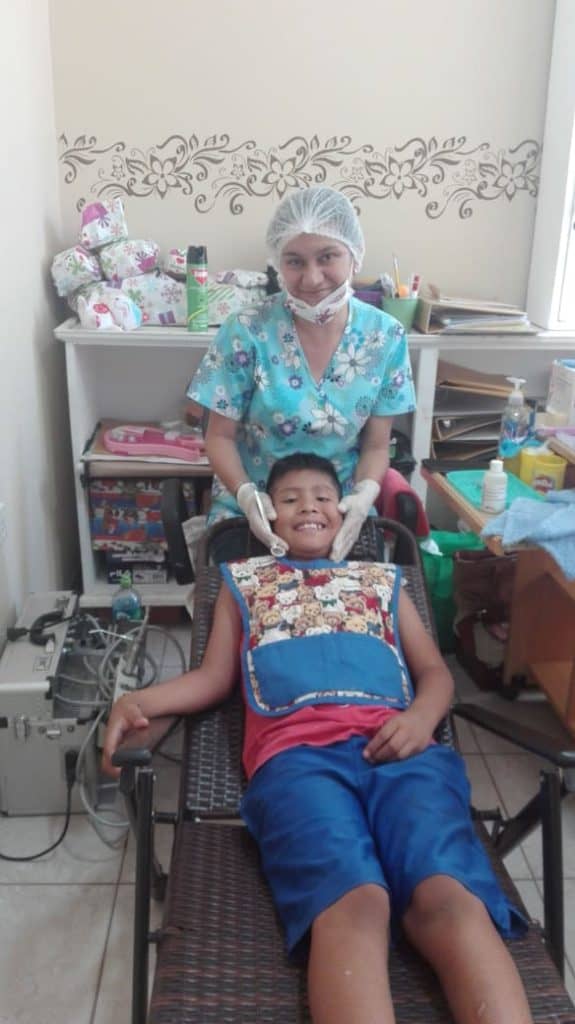 Orphanage directors tell us Dr. Regina does an amazing job at a very low price. For example, a cleaning for a child in Bolivia may cost about 80 Bolivianos ($11.58 USD) at a public clinic or up to 200 Bolivianos ($28.95) at a private practice. Dr. Regina only charges 35 Bolivianos ($5.07) per child and completes any cleanings or extractions at the orphanage. This is a tremendous help since transportation may sometimes be difficult. She also applies a flouride treatment that lasts a year and sealants if necessary.
Dr. Regina has supported Refugio de Esperanza (HOHB) for several years. Her initial visit consists of a cleaning and discussing a treatment plan with directors for each child. During this visit, she figures out what type of dental work each child will need. Unfortunatley, many of the children at our flagship orphanage have pretty extensive dental needs.
How you can help
Haven of Hope International is in need for dental work sponsors to help the children we love. As you read, for a little over $5 per child, we are able to help provide basic dental check-ups for a child. For a few dollars more, you could help provide the needed treatments like the flouride varnish that helps prevent tooth decay.
There are dozens of children that would be grateful to know they have your support. Would you please consider helping us these children? Please click here to fill out our contact form and let us know you would like to help. You can also send a donation via Venmo. Make sure to send it to @HavenofHopeIntl and write "dental fund" in the comment.
Other ways to help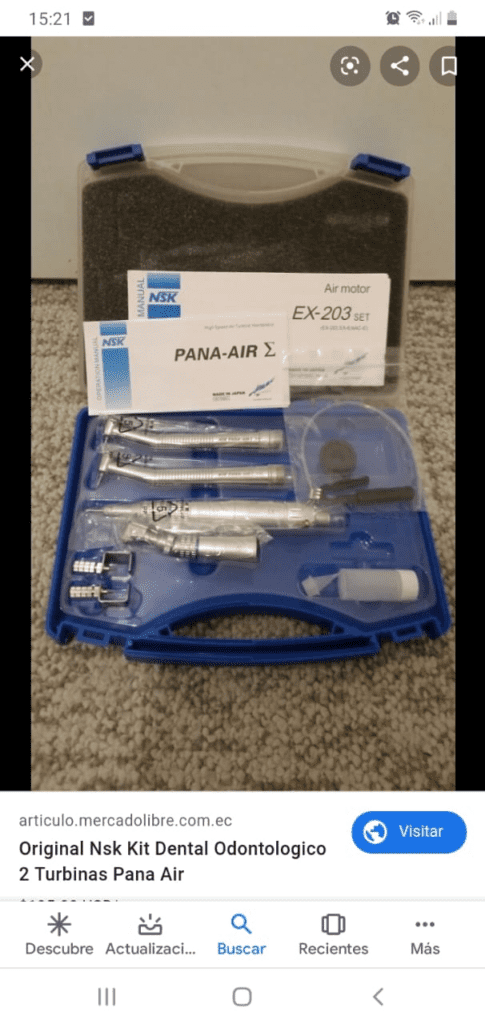 Dr. Regina has asked us to help her replace some of the worn out equipment she uses everyday.
The cost for the equipment would be $840. Another request is for a sterilizer or autoclave sterilizer. We are working on getting pricing for this equipment. She currently sterilizes her equipment elsewhere.
She has been a tremendous blessing to the orphanage. We are hoping to bless her in return. Please keep in mind this will also benefit the children – our children – she helps every year.
She is also in need of flouride varnish to continue helping the children we love.
If you are a dentist or know of a dentist that would be willing to become a dental sponsor and help orphans with basic needs like dental care, please fill out our contact form by clicking here.
Dr. Regina sends a warm welcome to everyone in the states. In the video, she explains that she is getting ready to do a routine dental check up. She will determine what type of works needs to be done.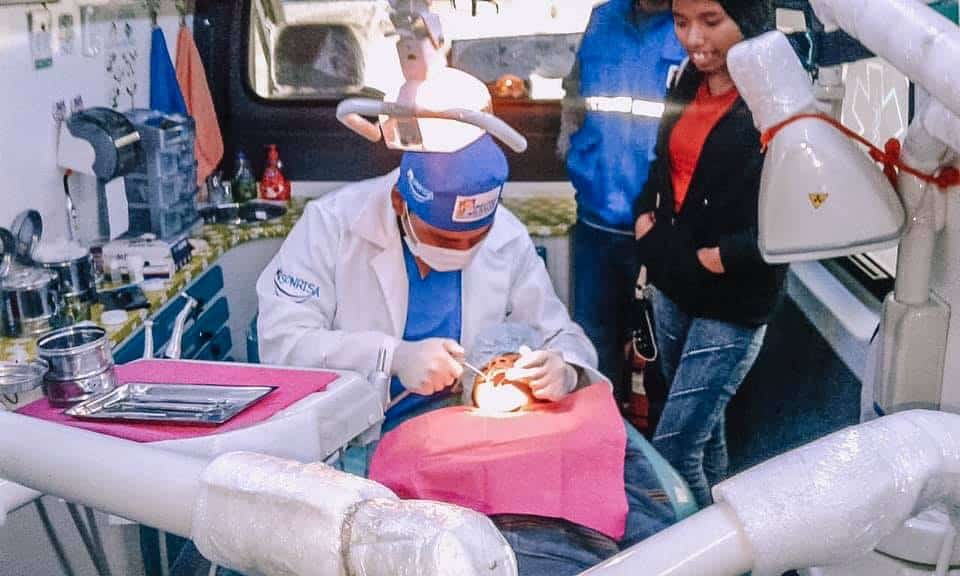 We have received a list of children that need dental help and how much it would cost to cover the expense.
Eddy – $23.14
Jose – $23.14
Oscar – $23.14
Javier – $26.03
Estefania – $7.23
Maria – $7.23
Adriana – $7.23
Erica – $7.23
Ayda – $11.57
Guadalupe – $11.57
Fernanda – $7.23
#LoveRescueRestoreEquip
#DentalCareSponsors
#NationalChildrensDentalHealthMonth
#HavenofHopeInternational