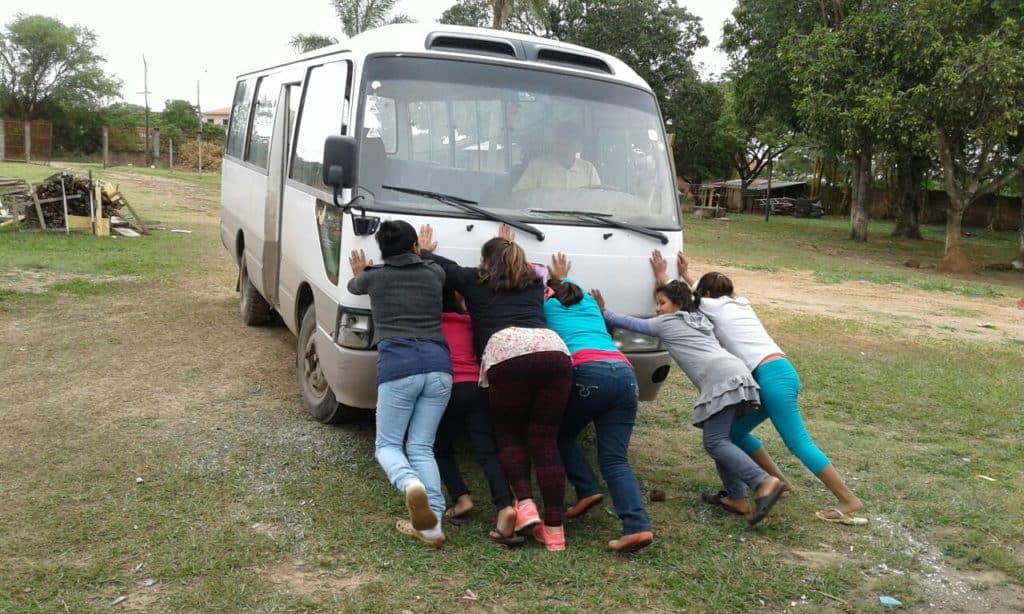 For the past 13 years, this 29-passenger bus has been used to take 40 children to school, doctor's appointments, church, and other places where they have been able to create memories as a family. The children at Refugio de Esperanza in Santa Cruz, Bolivia love this bus and the adventures they've experienced with its help.
Unfortunately, this bus is under maintenance often. It's not uncommon for their beloved bus to break down every couple of months. The road conditions in the area surrounding the orphanage are less than ideal and that doesn't help either.
Road Conditions in Santa Cruz
Their faith will move mountains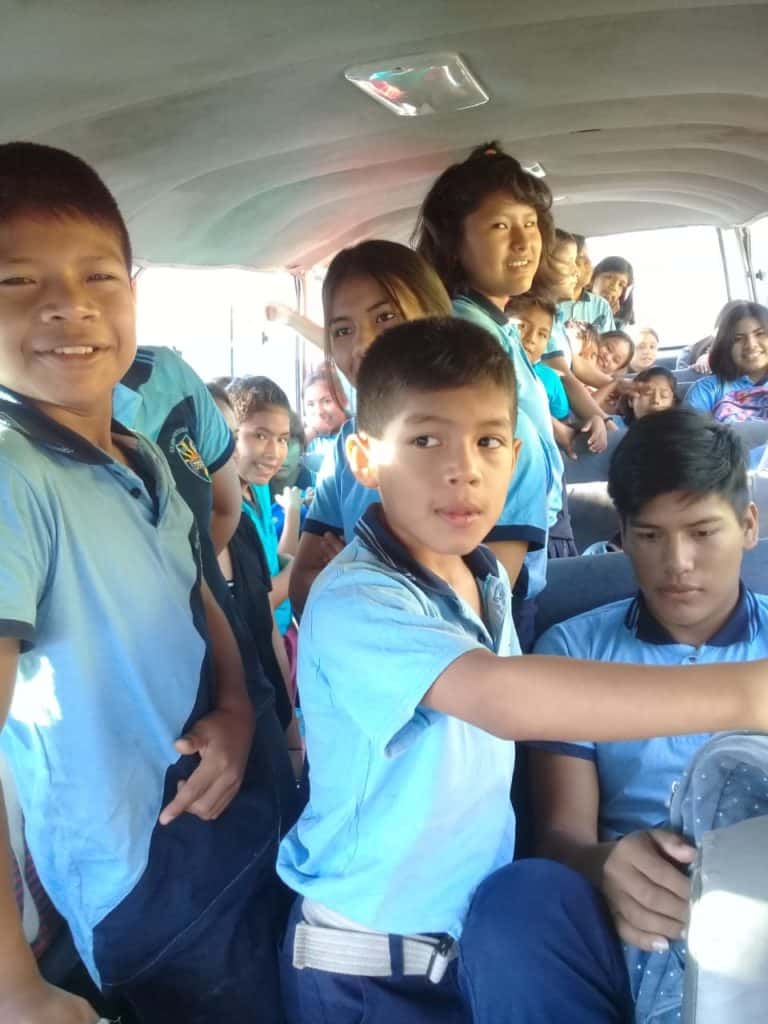 Over the last decade, the floors on the bus have been replaced multiple times and major work has been done to make sure it's safe and reliable for the children.
The children are praying and believing for a new bus. We recently received a video from our flagship orphanage. In the video, the children are seen and heard thanking God for the bus He has already provided these past few years.
The prayer, about a minute and a half long, is full of heart and faith. Orphanage directors tell us the children believe their Heavenly Father will come through.
Would you consider praying and standing in agreement with them?
This is what Childlike faith looks like
To have faith like a child is to blindly trust the goodness, care, leadership, and provision of a father. Jesus continually called his disciples to a lifestyle of surrender and trust in him. Mark 10:13-16 Scripture says,
And they were bringing children to him that he might touch them, and the disciples rebuked them. But when Jesus saw it, he was indignant and said to them, "Let the children come to me; do not hinder them, for to such belongs the kingdom of God. Truly, I say to you, whoever does not receive the kingdom of God like a child shall not enter it." And he took them in his arms and blessed them, laying his hands on them.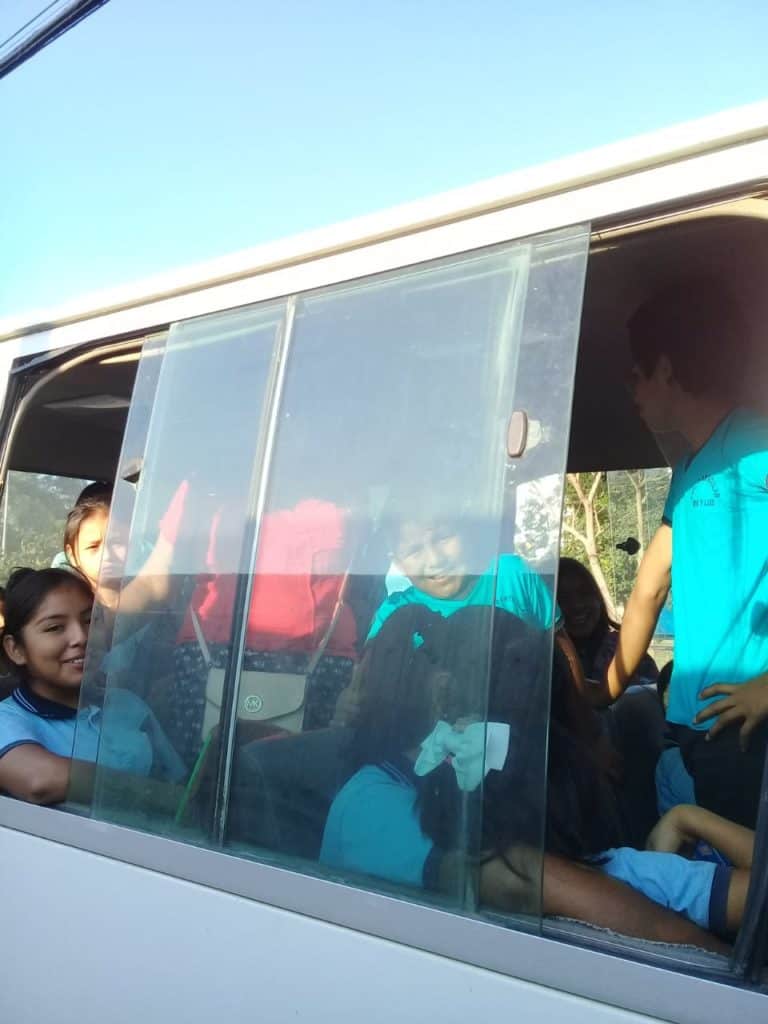 Mark 10 teaches that it's in having childlike faith that we will receive the kingdom of God. Childlike faith is what fills us with the unshakable hope that we will one day dwell in heaven with our Father for all of eternity. As Christians, we've placed all our hope in the truth that Jesus came, died, and rose again, and that if we place our trust in him we will have a resurrection like his. We succeed in having childlike faith when it comes to salvation, but often we fail in placing our trust in our heavenly Father on a daily basis.
If you would like to give towards a new bus, please click the button below or send us an e-mail to let us know you'd like to sow into this need.