Please watch the message below from our founder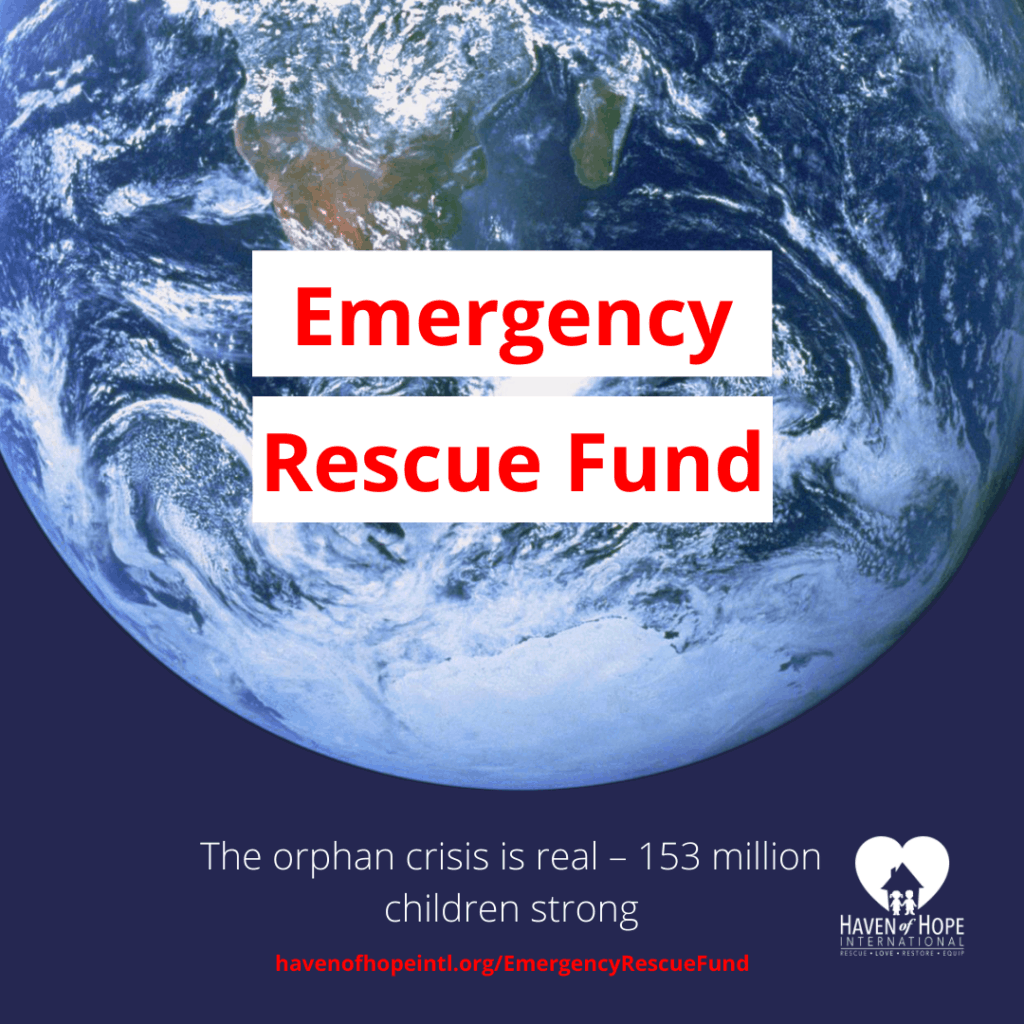 Over the last several months, the world has faced one of the most challenging times in history. There is one thing that has not changed: Orphans need a home. Orphanages are often a vulnerable child's last line of defense, its essential we do what we can to bring stability to their world.
We know these times have been challenging for everyone. COVID-19 has brought stress and anxiety to many, including the homes that depend on monthly support to keep their doors open. Orphanage directors are trying their best to navigate through these unprecedented times. They're following local government directions to contain and minimize the impact of the virus spreading while keeping children safe.

However, these homes still need support. The reality is that if people don't continue to support these homes, kids won't have homes.
Haven of Hope International has launched an Emergency Rescue Fund in response to COVID-19 and how it is affecting homes with vulnerable orphaned children. This rescue fund is specifically to respond to the growing need around the world.
Our role is needed more than ever – to be a voice for the voiceless. Through the Emergency Rescue Fund YOU can help us ensure their world remains stable.
100% of your donation will be used to provide support for the most critical needs.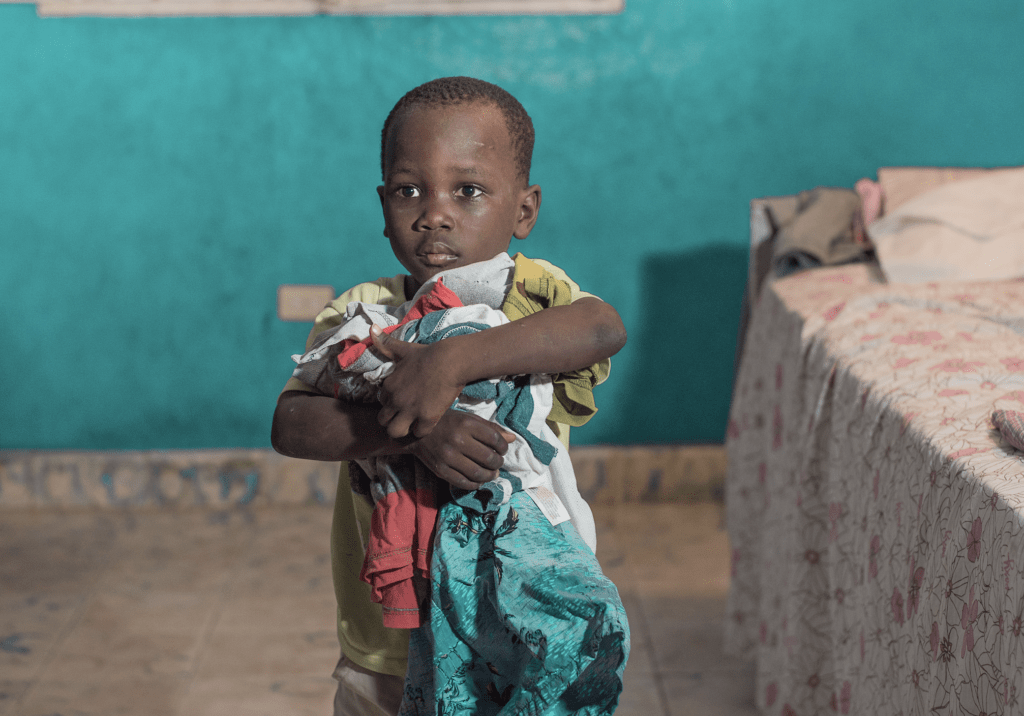 Homes in Africa are suffering because grocery stores don't have food on their shelves. Children are left to corn meal porridge twice a day and have been doing that for nearly three weeks.
Economic pressures have reduced our funding and the UN warns, the world is at risk of widespread famines "of biblical proportions" caused by the coronavirus pandemic.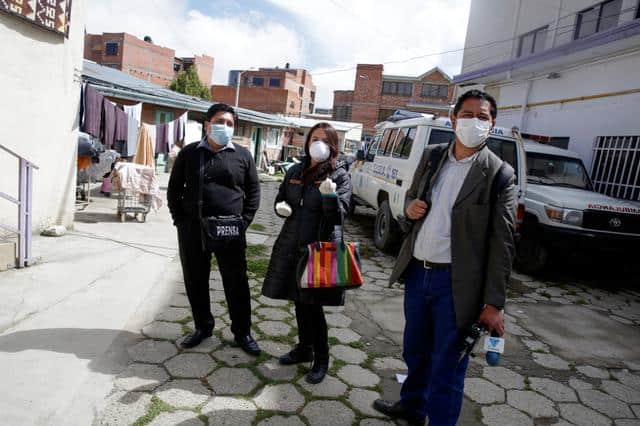 Orphanage directors are trying their best to navigate through these unprecedented times while struggling to keep their doors open. They're following local government directions to contain and minimize the impact of the virus spreading while keeping children safe. In some parts of the world, social distancing isn't even possible due to large concentrated populations.
We understand that not everyone is able to give during these difficult times. But the reality is without funding, these children will not have a home. They have nowhere else to go. The adults caring for them, are all they have.
This is why our focus remains the children who need us the most, the one's no one else wants, the one's left behind.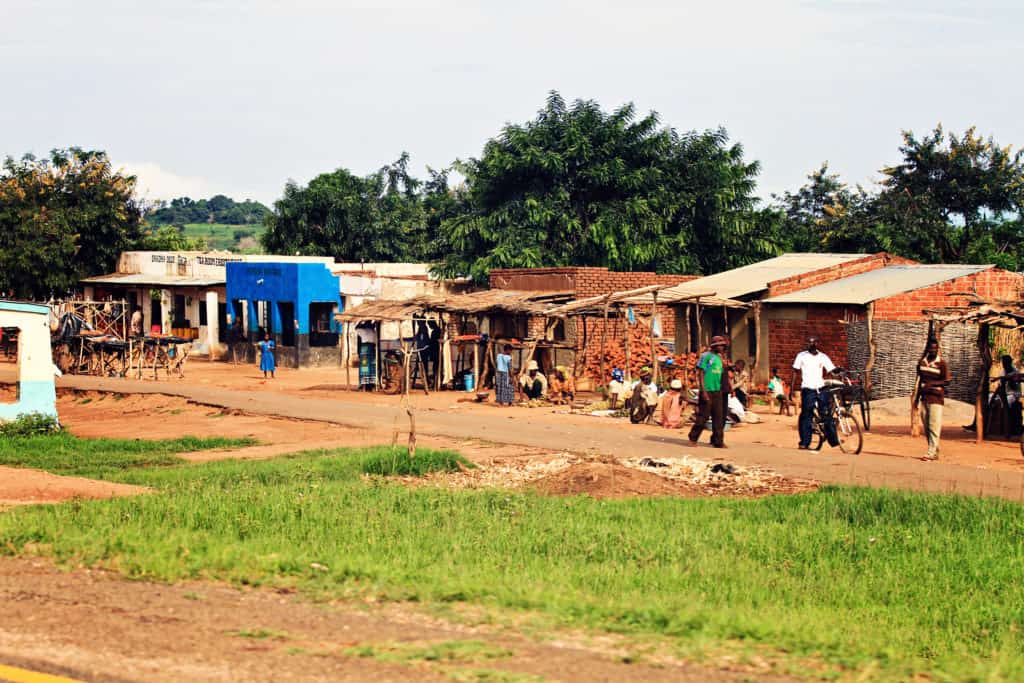 Called to serve the Nation of Orphans, we have aligned with organizations that have ongoing relationships with homes that serve these beautiful children around the world. Through these strategic partnerships, like Church of God World Missions and Helping the Least of These, we track where the funds go.
This enables us to ensure there is financial accountability and site visits that confirms funding goes where intended.
"'For I was hungry and you gave me something to eat; I was thirsty and you gave me something to drink; I was a stranger and you took me in; I was naked and you clothed me; "
Matthew 25:35, 36
These children are praying daily that God will provide for them.
YOU can be an answer to that prayer.
Where your money is going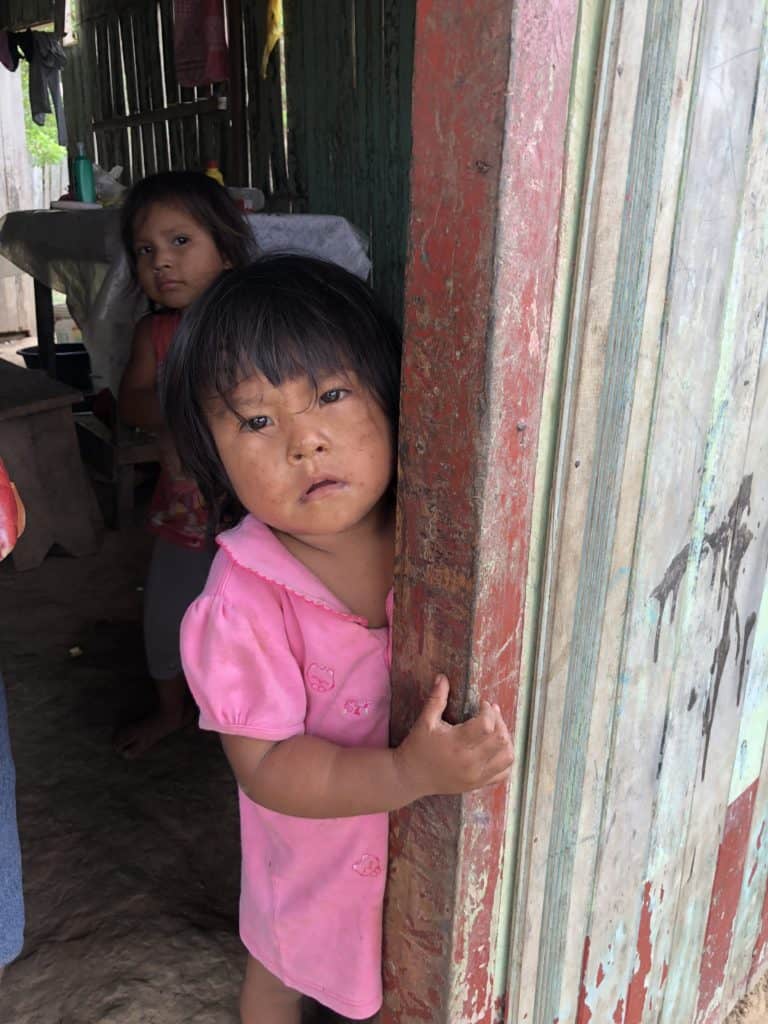 Your donation will help provide
Food
Shelter
Unexpected immediate needs
Medical needs
Tablets/Notebooks education support
100% of the funds raised will be used to meet the critical needs at the hardest hit foster/orphan care homes.
We will provide updates so you can see the impact YOU are making!
Click here to sign up to receive updates.
Some of the homes that need us to respond quickly!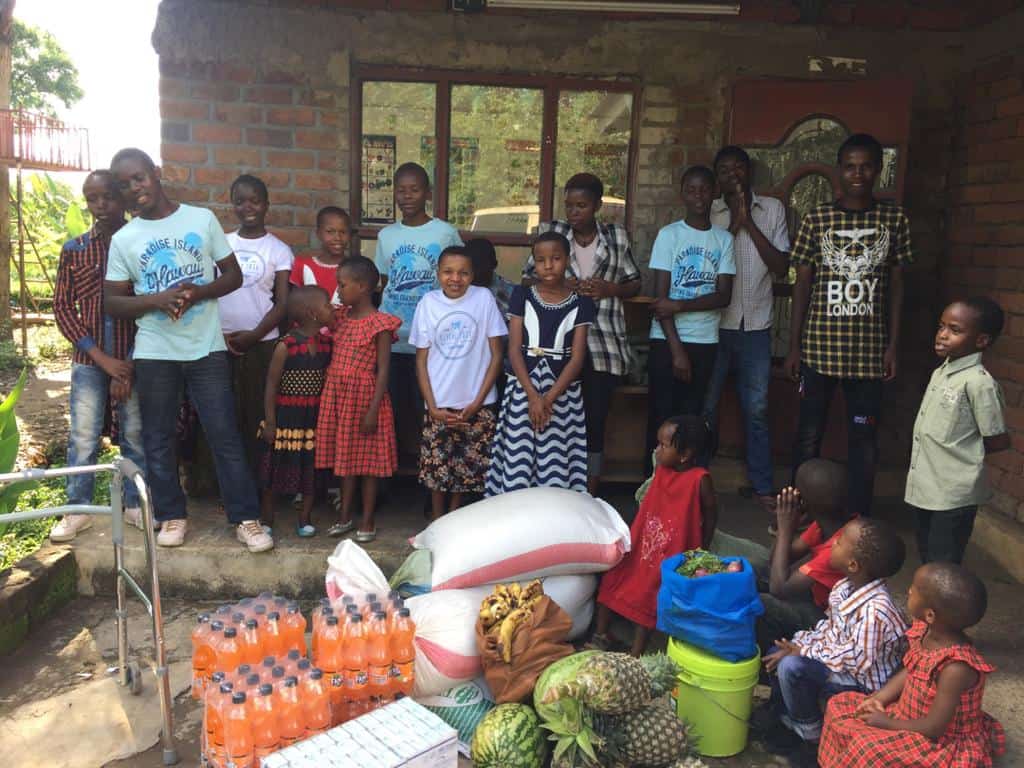 Matonyak Home, Tanzania
23 Boys and Girls
This home is Tanzania is run by a family of four and a few staff members. Their most urgent request is food. Unfortunately, due to COVID-19 there has been a food shortage in the area and the home is trying to stock up on as many items as possible while fighting higher prices than normal. Read more about their urgent needs here.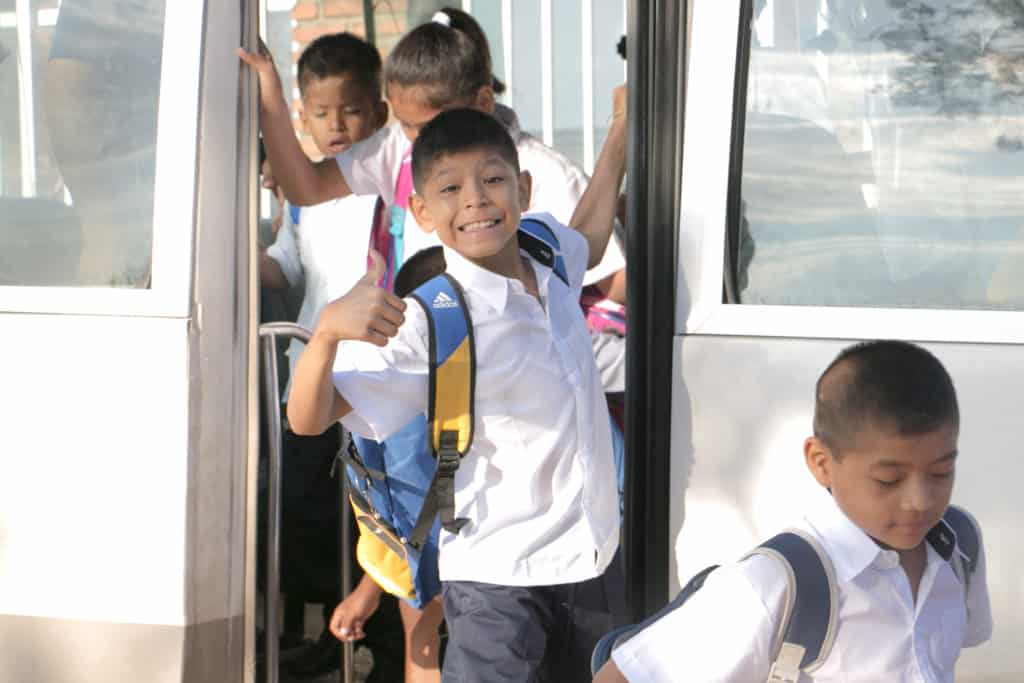 Haven of Hope, Bolivia
12 Boys, 24 Girls
Strict quarantine rules are in effect and has been extended to the daily increase in number of COVID-19 cases in Bolivia. Orphanage staff have had trouble going out to buy food due to tight restrictions. There is no confirmation of when students will return to classes. Read more here >>>.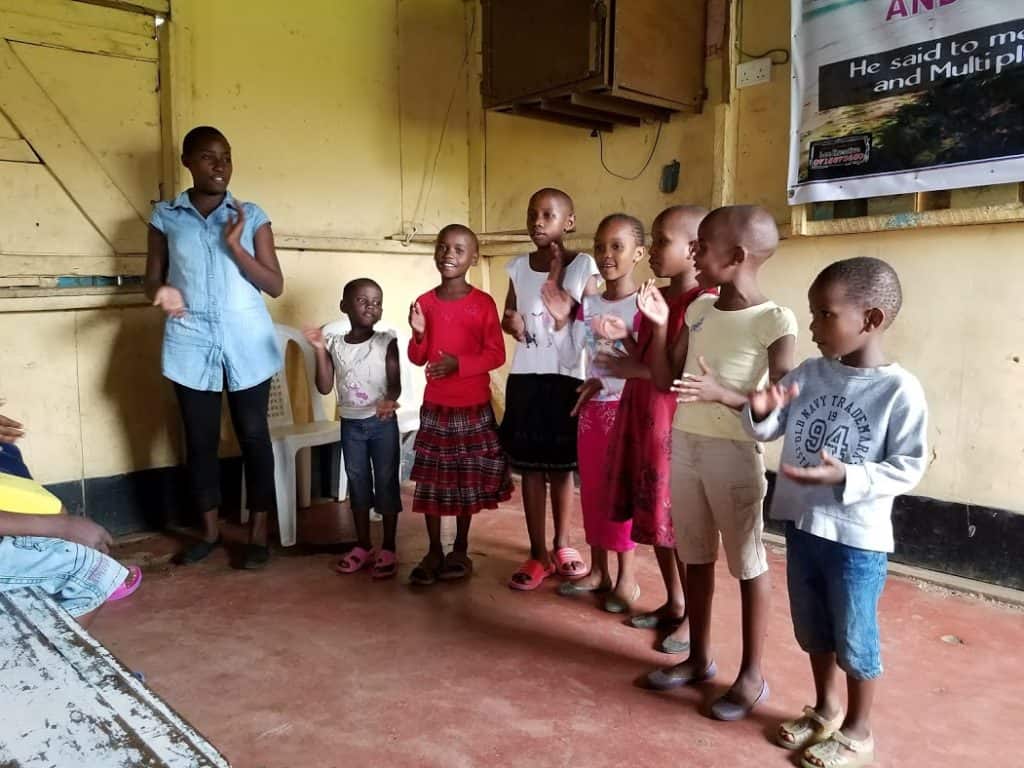 Watu wa Maana, Kenya
63 Boys and Girls
The biggest concern at this home is food. Staff at this home tell us they're used to receiving donations from the community to feed children throughout the day but unfortunately everyone is going through a difficult time the donations have stopped. The government has also made it mandatory for everyone to wear PPE equipment, including children. Finding PPE masks are nearly impossible and too costly for the orphanage to buy for 63 children. Watu Wa Maana desperately needs food, toiletries, sanitary towels, soap, sanitizers, and masks.
Ways to give
We are in this together, in every season, we will continue to be an advocate as we strive to set a new standard in orphan care.
Donate here or text 'COVID' to 239-360-6833
You can also give with your time. Please take a moment to share this blog, sign up for updates by email that you can share, follow our social media pages and share those posts. Help us be their voice and let them know they haven't been forgotten.
Every gift and every effort will make a difference!
Thank you for joining the rescue.!!
Don't miss an update, please make sure to subscribe for our email updates by clicking the button below.
Read our latest blog posts