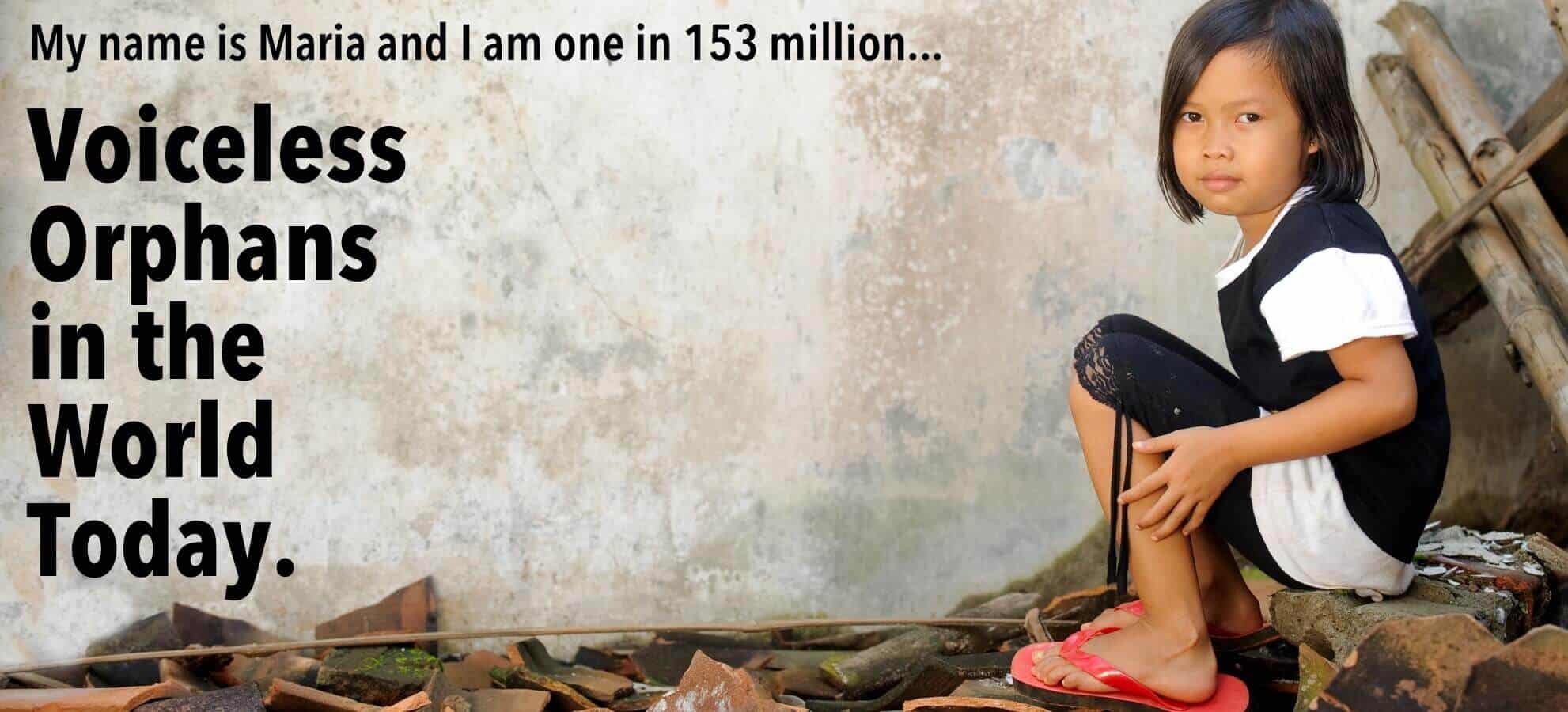 Less than 1% of us will ever be adopted.  The orphanages and foster homes that take us in often struggle to provide us food, shelter and safety. Every 3 seconds we "age out" and leave the only home we have known.  Without life and vocatonal skills, 60% of us will return to a life of poverty and turn to drugs, prostitution, or crime; 10% of us will escape that life through suicide.
We believe these children deserve a different destiny.
"For I know the plans I have for you," declares the Lord, "plans to prosper you and not to harm you, plans to give you hope and a future."
Jeremiah 29:11 
The Klimbing for Kids campaign is a joint effort between Haven of Hope International and Metro World Child, an organization that provides hope for impoverished children around the world.  They've joined forces to raise awareness for these vulnerable children, and program support to provide hope and build futures.  Together, along with you, we can be the voice these children simply do not have. 
This October, Alice Skaff will join Pastor Bill Wilson, and climbers from around the world, to summit Africa's highest mountain, Mt. Kilimanjaro.  Climbing for five days and 175,000 feet of trail, through five diverse climate zones will not be an easy task.  Neither is the journey for children like Maria without the help they desparately need.
HOHI's Hope Impact strategies provide sustainable programs to struggling orphanages and the requests continue to come in.  By raising $1.00 per foot of trail ($175,000), we hope to help these children waiting for a lifeline.  We are thinking big and dreaming bigger – a concept we also teach the kids.
Join us through a one-time donation or launch a fun and exciting virtual climb fundraisers. You may not want to venture up Mt. Kilimanjaro, but you may have a local mountain you'd like to take on or commit to a stair challenge.
We have some exciting ways for everyone to get involved, as an individual, family, church or community organization with some great Think BIG and Dream BIGGER apparel to get you started. Put a climb in your summer plans and bring hope to children that would otherwise have no hope.
To donate or start a fundraiser click here:
[button link="https://www.firstgiving.com/event/393019/Klimbing-for-Kids" newwindow="yes"] I'M IN [/button]
[button link="https://havenofhopeintl.org/kilimanjaro/?et_fb=1″ newwindow="yes"] IDEAS FOR FUNDRAISERS [/button]
[button link="https://havenofhopeintl.org/klimbing-for-kids-corporate-sponsorship/?et_fb=1″ newwindow="yes"] CORPORATE SPONSORSHIP [/button]
For more information on corporate sponsorship opportunities or to join Team 50 on the climb:
Email Alice@klimbingforkids.org
[/et_pb_text][/et_pb_column][/et_pb_row][/et_pb_section]