AUGUST 2020 BOLIVIA COVID-19 UPDATE. We appreciate your prayers and increased support over the last few weeks in regards to the health of our staff, especially Gladys, who tested positive for Covid-19. After two weeks in isolation she has now tested negative.
Thankfully, there have been no other cases of coronavirus on campus, although other minor infections are being treated.
Because there is an active Covid case on-campus, extra security measures (use of masks on campus, social distancing, extra protective gear for people who must leave campus, etc.) are being taken to keep everyone healthy.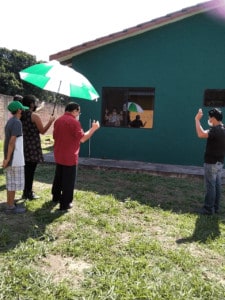 Praying over Gladys while she was in isolation recovering from COVID-19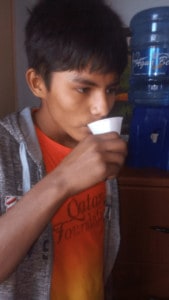 Thanks to your support Roy is taking a multivitamin to stay strong during the pandemic.
During these challenging times, funding is down and we need your help. Please consider setting up a recurring gift to help the children at Haven of Hope. ANY amount is appreciated!
JUNE 2020 BOLIVIA COVID-19 UPDATE
In this Bolivia COVID-19 update, Bolivia has entered the "dynamic quarantine" phase of coronavirus prevention. There are now close to 10,000 case of COVID in Bolivia, with a growing number of new cases every day. Regions with low to moderate risk have increased liberty to begin re-opening.
But, Santa Cruz is a high-risk region. So its municipal leaders have decreed two more weeks of total quarantine. Also includes obligatory social distancing and the use of masks in public places. Prohibitions on the circulation of people and vehicles between 6:00 pm and 5:00 on weekdays. And circulation of vehicles on the weekends for areas that are re-opening.
Classes and public events remain suspended. All borders remain closed and international flights remain suspended. Offices in areas that are re-opening will work an adjusted workday schedule.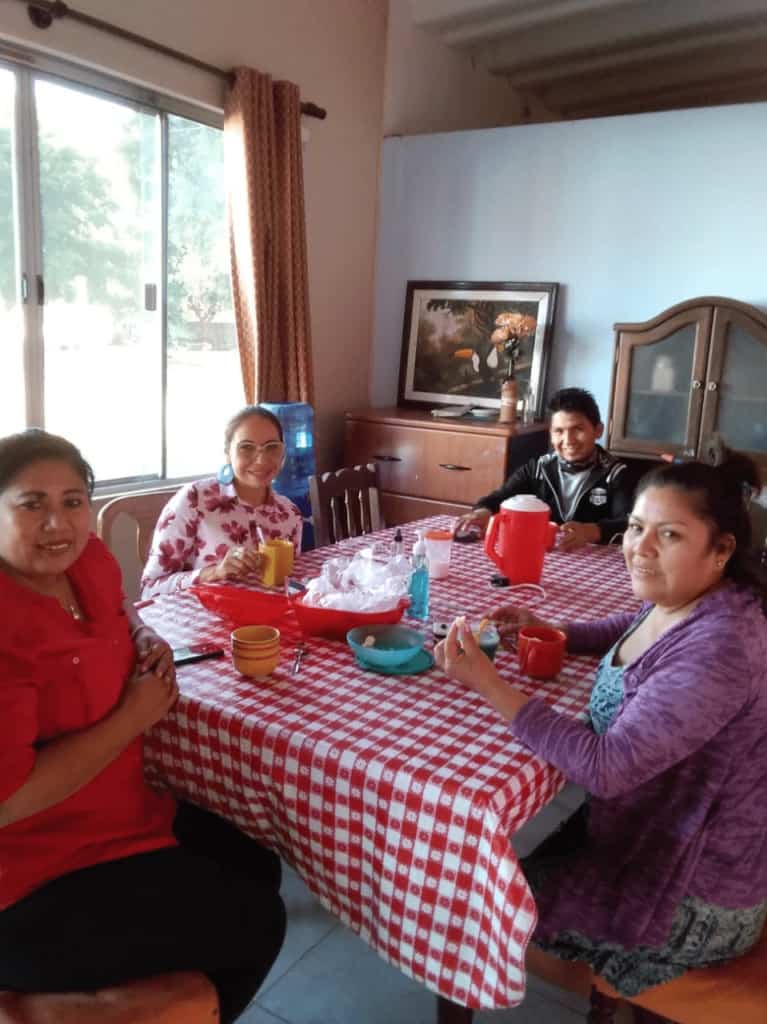 Haven of Hope Bolivia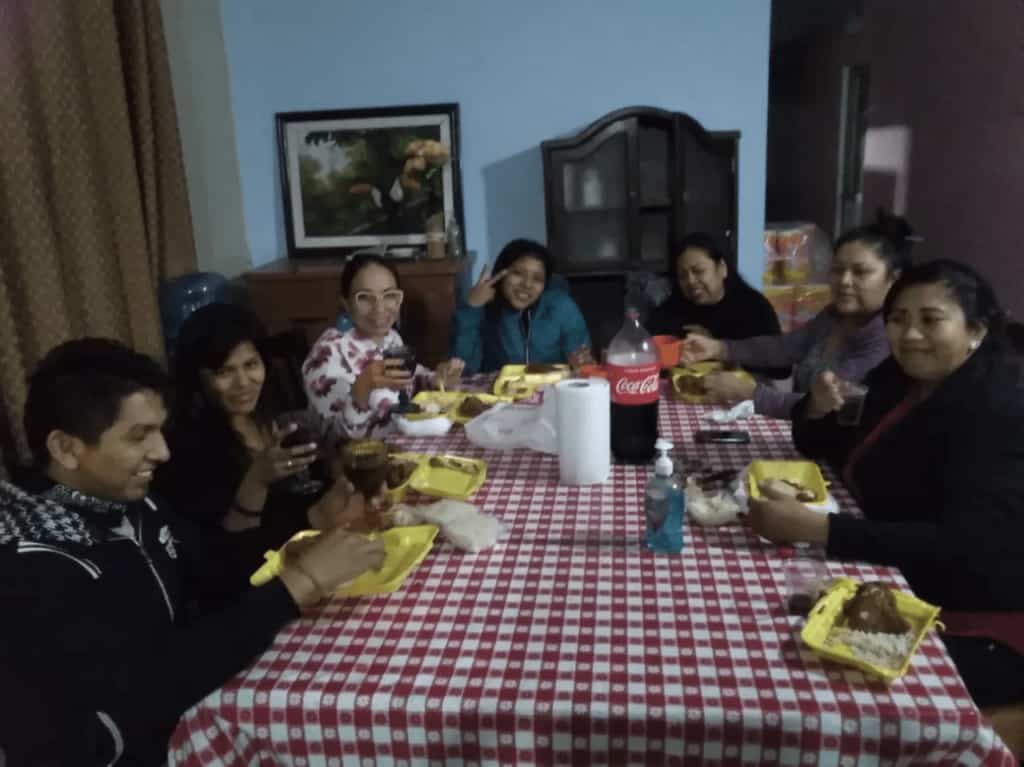 Our on-campus staff in Santa Cruz, continue to provide the best care for our children. Planning meetings are important for coordinating the children's care. They have strengthened the team bond by holding special staff meals. Creating a family atmosphere for our children in exceptional circumstance.
Special Supplies Delivered to Help With Bolivia COVID-19
Off-campus staff continue to offer support and services through Zoom meetings and WhatsApp. These are the most popular form of communication in Bolivia. Our social worker, Nelly, even ventured out to campus to supervise a visit from a relative. She did this with COVID precautions in full-force. She also used the visit to drop off some aprons, hair caps and oven mitts. She made these from up-cycled cloth for the young women in the youth development program. They are supporting the sustainability projects.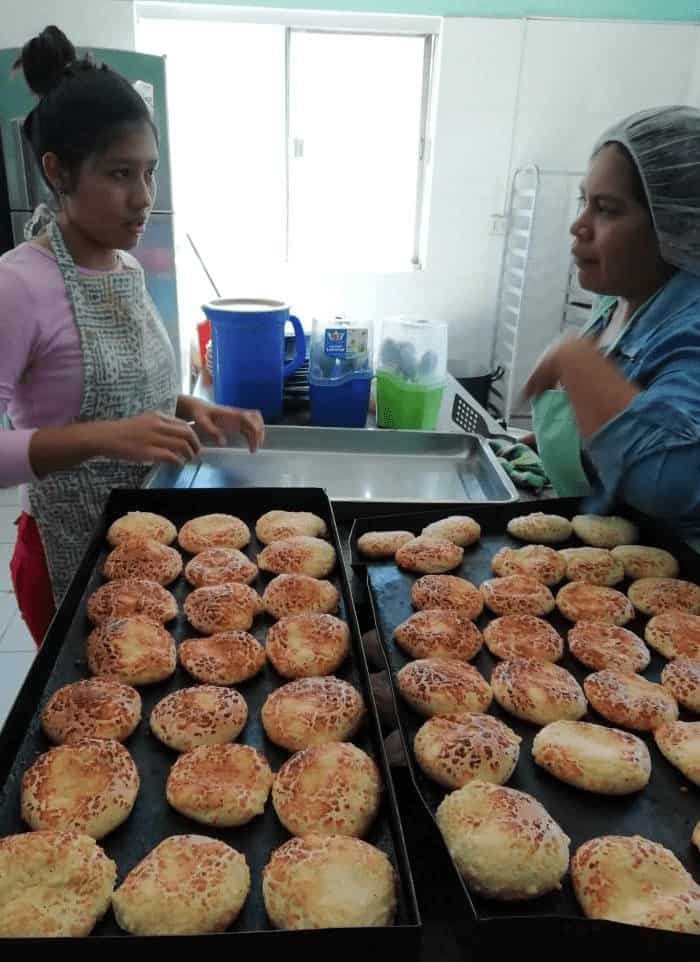 The young women at Haven of Hope continue to bake and sell bread, providing an essential service to the neighborhood during this critical moment as part of their vocational training and sustainability programs.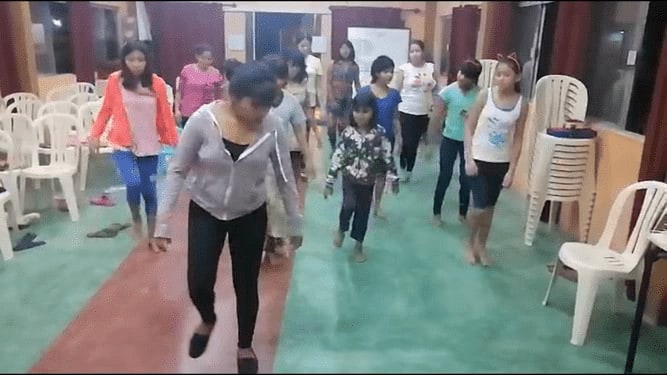 The older sisters teach the younger girls dance choreography.
Virtual classes continue indefinitely for now, as shared in our previous blog update. As recommended during the pandemic, schedules at HOHB continues as usual. The students dress in their uniforms for class, to maintain their school routine. This helps to create a sense of normalcy.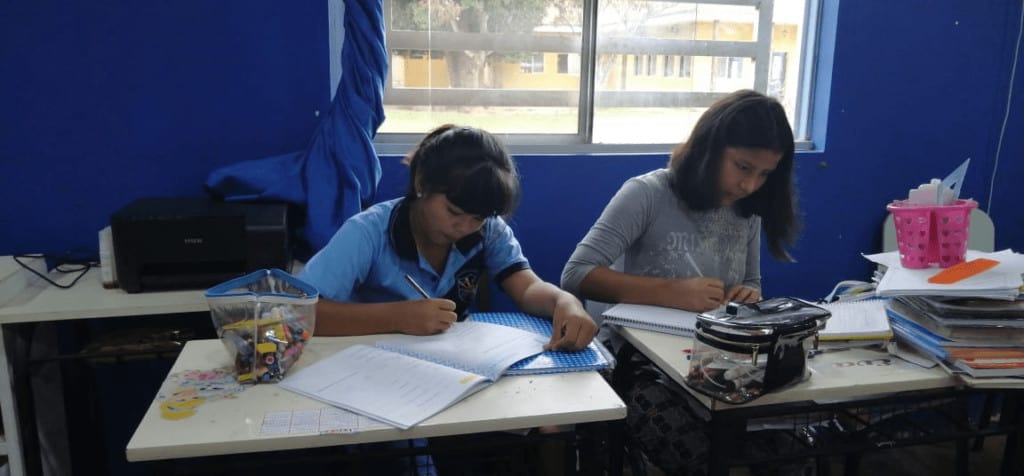 Disappointed kids realized that Haven of Hope Bolivia´s sponsors will be unable to visit them this summer. They continue to pray with the staff for you daily. They are grateful for the extra love and support offered during the pandemic. You have made sure they have the resources they need to thrive. Even during adverse circumstances. Your expressions of love and dedication truly make a difference in the lives of our children!