On Giving Tuesday, December 1st, YOU can give orphans the gift of a joyful Christmas.
Haven of Hope International (HOHI) traditionally raises money on Giving Tuesday to help bring the joy of Christmas to forgotten children living in orphanage homes around the world. Created as a simple idea to encourage people to do good, Giving Tuesday has grown into a global movement that inspires hundreds of millions of people to give, collaborate, and celebrate generosity on one day! On this day of generosity, who better to give to than the forgotten and voiceless orphaned children of the world?
This year, HOHI's goal is to provide these precious children a Christmas filled with the joy of a special family dinner along with the excitement of opening a gift that contains a toy. Its been a difficult year and in many homes, food has not been plentiful.
In addition, many of the young adults who have left the orphanage and are living independently come back to the only home they have ever known to celebrate Christmas with their family. They too can enjoy this "family" dinner and enjoy receiving a small but special gift. We are so proud of the alumni for becoming responsible young citizens of their community!
Thanks to a donor match, just $30 per child will provide a gift and the dinner! Please join us and help us reach our goal of $10,000. (Funds will be matched up to $5,000.)
To make a donation, click here or use the button below.
When you donate to Haven of Hope International on Giving Tuesday, you will give hundreds of orphans worldwide the gift of a joyful Christmas.
Helping to Make Christmas Dinner Special
This year your donations will be used to provide a nutritious and delicious Christmas dinner for orphans living in foster/orphan care homes that HOHI supports in Bolivia, Peru, Kenya, Tanzania and Trinidad.
In many countries this year, due to the Covid 19 pandemic, homes are challenged to provide one meal a day, and not necessarily a nutritious or hot meal. A special Christmas dinner will be one of the most joyous occasions for these precious children who normally have much less to enjoy each day. We want to make it possible for them to enjoy the traditional Christmas foods of their country…
In Bolivia, Christmas dinner is 'picana', a stew/soup made from chicken, beef or lamb and pork, served with potatoes, corn and other vegetables along with salad and fruit
In Peru, Christmas dinner normally features roast pork or suckling pig, turkey or chicken along with applesauce, tamales, some kind of salad, potato puree) and a rice dish
In Kenya, popular Christmas foods include a barbecue of goat, sheep, beef or chicken eaten with rice and chapati flat bread
In Tanzania, almost every Christmas meal includes roast beef, turkey, mince pies, yellow rice, vegetables, and a pudding
In Trinidad, the traditional Christmas meal includes apples and grapes, ham, turkey, homemade bread, a type of tamale and fruitcake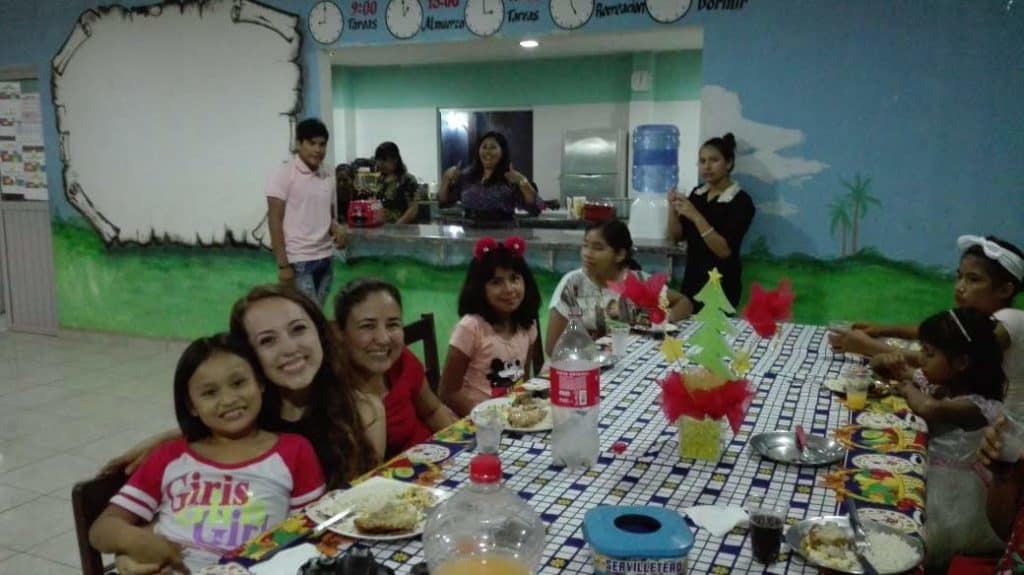 Helping to Make a Young Face Smile
A smile on the face of an orphan who receives a Christmas gift that is a toy is truly one of the most special and magical moments of any Christmas celebration. A psychologist report from one of the homes we work with made a recommendation that these children need to have toys. We often assume that all of the children have toys and receiving toys is part of their Christmas celebration. But it is not so.
Often what they receive are much needed shoes or clothes, perhaps a blanket or pillow or towel, but not a toy. With your help, we can ensure that the child in the homes we support have a toy to play with—a stuffed animal, a ball, a doll, a puzzle, a game—and each visiting alumnus also receives a small memorable Christmas gift.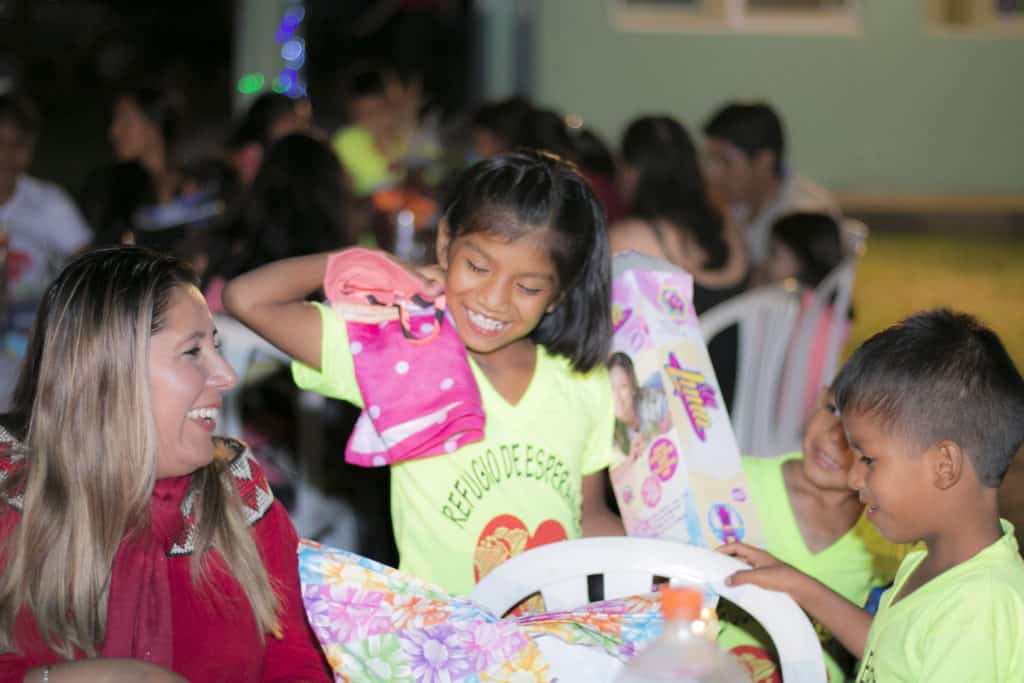 Helping is Made Easy—Here's How
The needs are overwhelming, but even the toughest problems can be solved when we work together. Please consider giving this Giving Tuesday and get others involved in a number of ways:
Our role remains – setting a new standard in orphan care.
Subscribe to our newsletter to see the Christmas celebrations.
READ OUR LATEST BLOGS